News 8 February 2017
BSB athletes have achieved their best ever result in the annual Relais Givrés. The BSB team took home gold in the Mini-Relais category with an impressive time of just 1h30m19s. In the Mini-Relais, teams consist of four runners aged 13 or less and one over 14. Each runner must complete an individual leg of 4 km followed by a group leg of 2 km.
 The BSB team of brothers Vitas (Year 6) and Primo (Year 8), Harry (Year 8), Vincent (Year 9) and Thomas (Year 12) competed against 38 other teams, mostly from running clubs. BSB has competed in this competition many times in recent years but it is the first time we have won, so many congratulations to the five runners! Two other BSB students – brothers Elliot (Year 6) and Mathieu (Year 7) – represented their club, Racing Club de Bruxelles, finishing in 1:31.14 to take silver. All in all it was a very successful race day for BSB runners.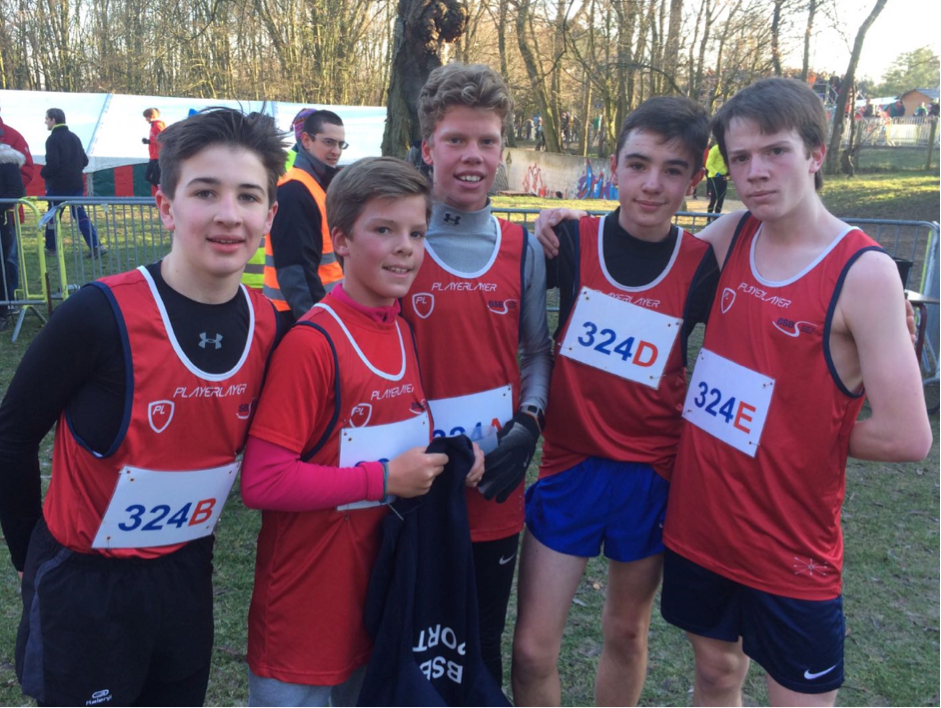 ---
Stay up-to-date with news and events at BSB via Instagram, Facebook, Twitter and LinkedIn.