News 15 February 2017
The BSB Drama Department was thrilled to welcome artists from the International Schools Theatre Association (ISTA) and students and staff from the Anglo-American School of Moscow, Dresden International School,  Takev Schools, Izmir and the British School in the Netherlands, as well as teachers from Antwerp International School and Malmo Borgarskola in Sweden. Over the course of three days, from 9-12 February, BSB Theatre students and staff joined with their counterparts from across Europe to hone their skills and perform together.
We were also delighted to be joined by Avital Manor Peleg on Wednesday 8 February, a day ahead of the festival's official start. Avital is cultural attaché at the Israeli Consulate in New England, but she is also an international specialist in mask work and physical theatre. She came to BSB to spend a day as Artist in Residence, stretching the dramatic experiences of our GCSE, A level and IB students through exploration of mask and site specific work.
On Thursday, the festival fully began and it was great to see BSB students welcoming our guests and quickly mixing together in their ensembles.  After an inspiring visit to Brussels and the Magritte museum on Friday, the groups worked hard to explore how theatre techniques and performance skills could make strange that which is everyday and make familiar that which is strange. This culminated in a devised performance which truly met Magritte's intention to show that, " the waking life is also a translation of the dream". 
It was a pleasure to host the ISTA Bonsai High School Festival at BSB and we would like to thank all those who joined us for this wonderful event.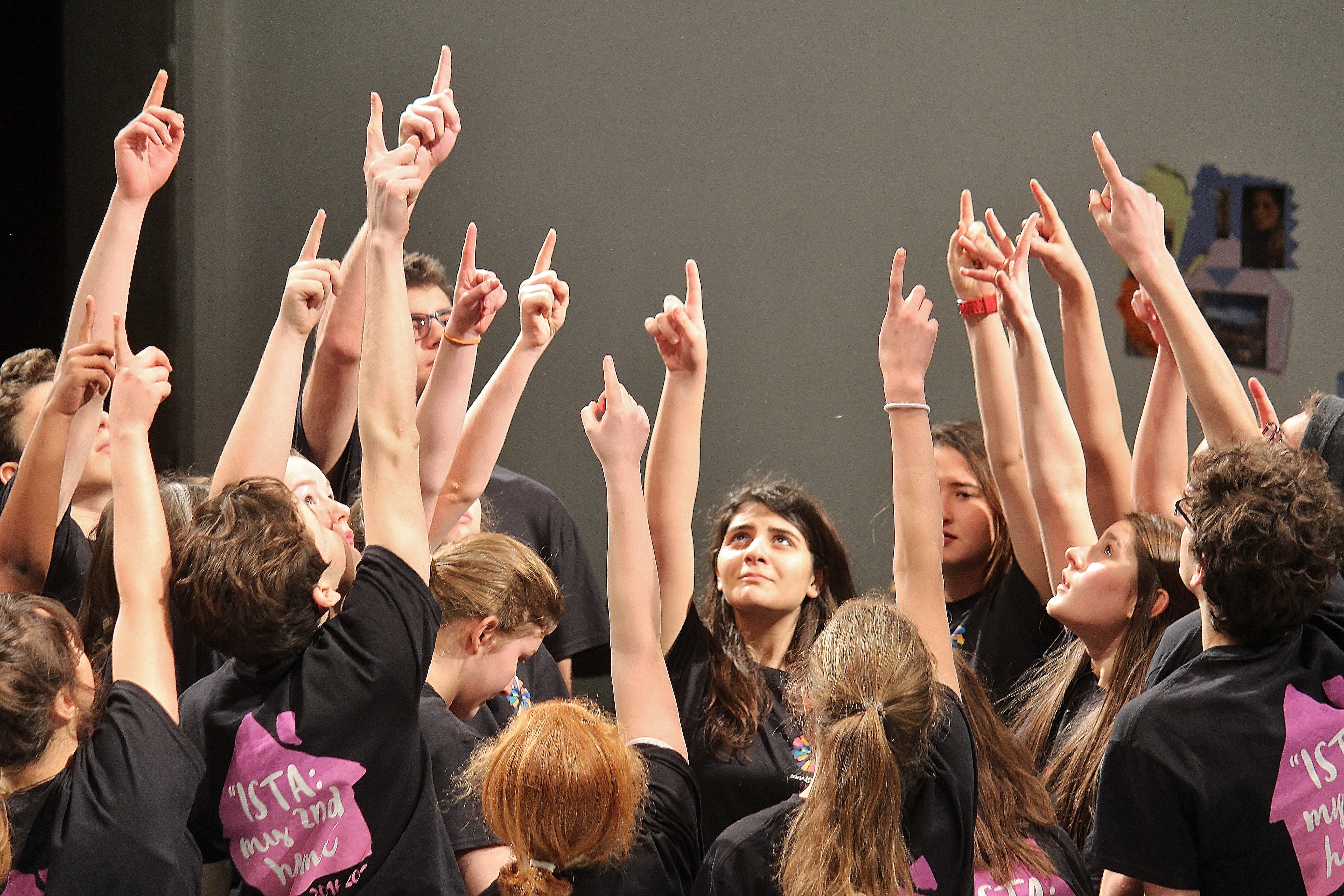 ---
Stay up-to-date with news and events at BSB via Instagram, Facebook, Twitter and LinkedIn.