News 24 March 2017
We are delighted to announce that BSB's Maths team won the Cambridge regional final of the United Kingdom Mathematics Trust (UKMT) competition. BSB previously won the Oxford regional final in 2015.
Our team of Year 8 and 9 students triumphed against some highly selective schools at the contest held in the Isaac Newton Mathematical Institute, Cambridge University on 23 March 2017. Prior to their participation, the team had received special coaching from two Year 10 students who acted as 'Maths mentors' to assist the team with their preparation for the competition. 
Congratulations to our talented team of young mathematicians.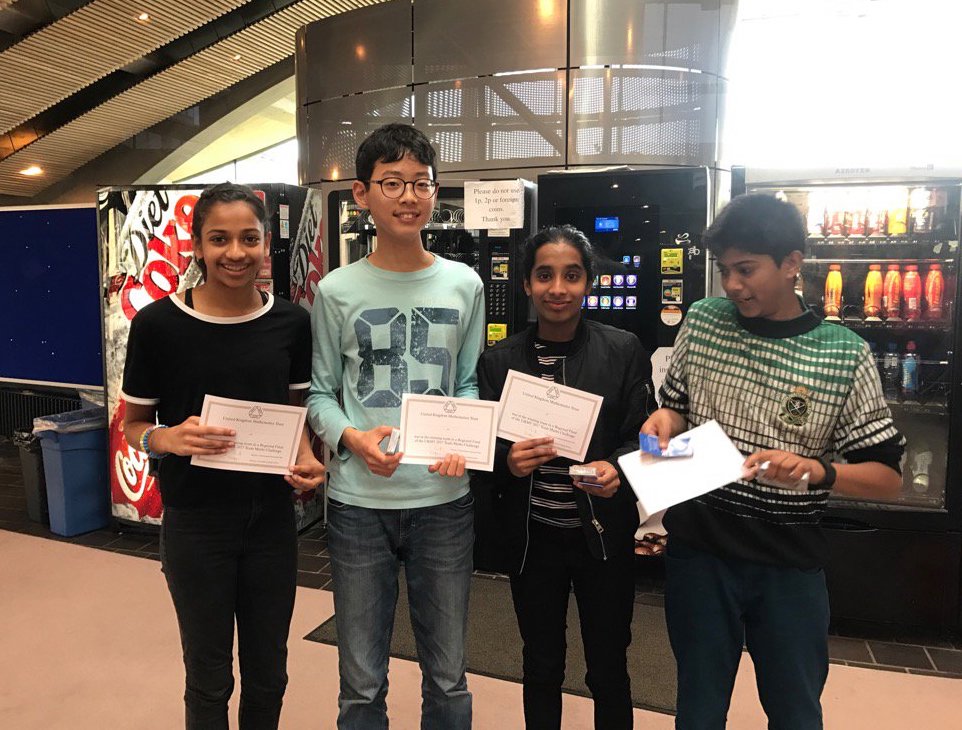 ---
Stay up-to-date with news and events at BSB via Instagram, Facebook, Twitter and LinkedIn.