20 April 2017
BSB Voices, a new student-led public speaking event, took place on 4 April 2017 in Brel Theatre with an audience of teachers, students and families in attendance. The event was planned and organised by the Year 12 and 13 students in BSB's TEDx group, which forms part of our CAS (Creativity, Activity, Service) programme for Post-16 students.
A  total of 13 speakers and three musicians from across Secondary School, ranging in age from 12 to 18 years, delivered speeches and performances during the evening. Students confidently showcased their public speaking skills through a wide range of thought-provoking topics from feminism to freedom of expression. The audience was entertained and engaged by countless intellectually stimulating titles such as 'Should we fear fear?'; 'We can be the editors of our genes'; and 'The future of the humble car', to name just a few.
However, BSB Voices was not entirely limited to the event for Secondary students; there have been Primary events in conjunction with our biennial TEDxBSB events in the past and this occasion was no different. Under the guidance of School Co-President Vilhelmiina (Year 13), students from Year 5 took part in a smaller BSB Primary Voices event in the afternoon prior to the event. They spoke at a special assembly to an audience composed of their classmates, teachers and families. All students proudly presented on interesting topics which they had diligently researched and written. It was certainly clear that there is public speaking talent across the Year Groups at BSB.
Well done to all the students who took part and helped to make the first BSB Voices a resounding success.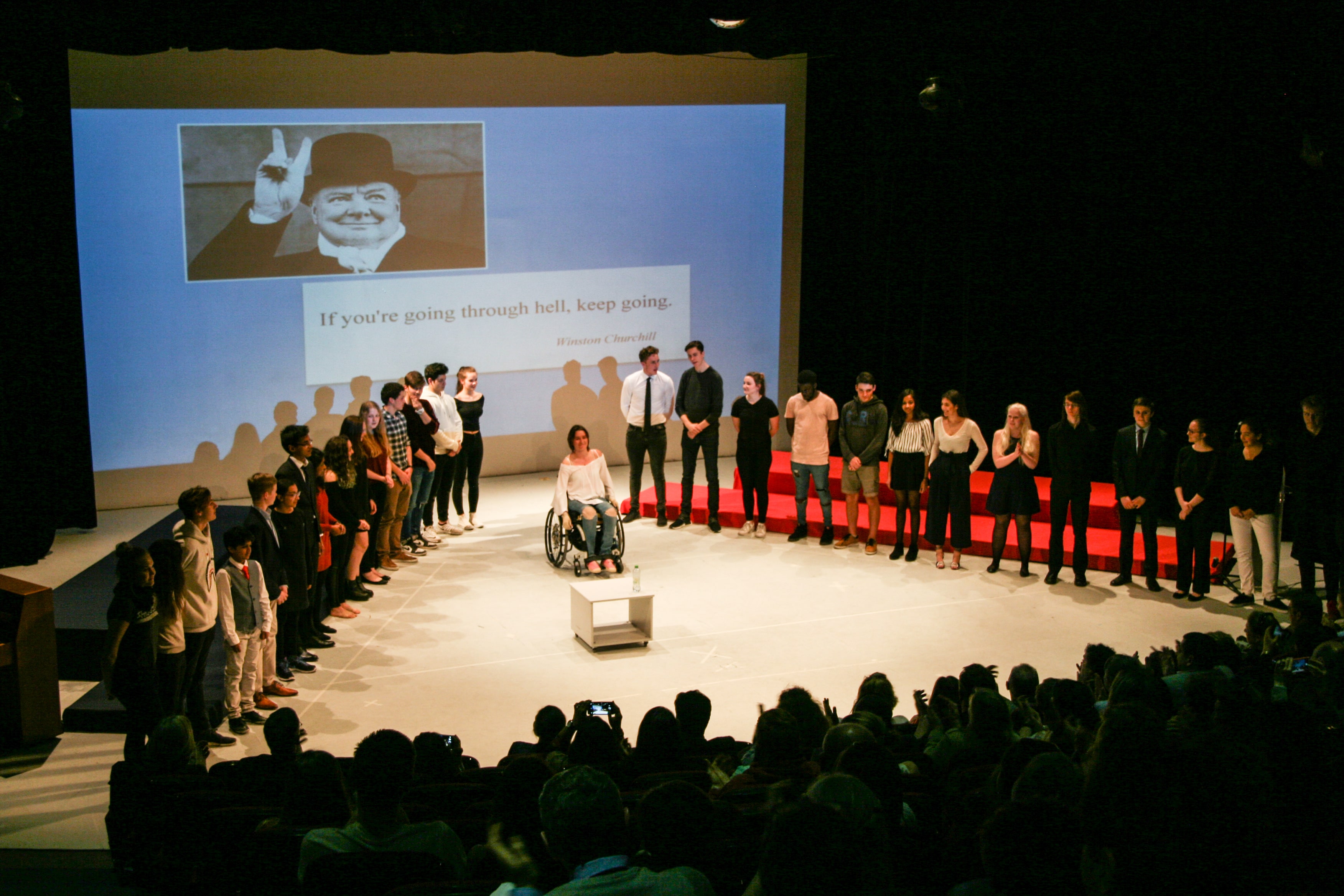 ---
Stay up-to-date with news and events at BSB via Instagram, Facebook, Twitter and LinkedIn.