News 11 February 2017
BSB was honoured to be visited by the internationally renowned Hong Kong Drum Ensemble as part of the percussion group's 'Drumming Up Dragons' Chinese New Year tour. Their two-day stay in Belgium was facilitated by the Hong Kong Economic and Trade Office in Brussels and formed part of a European tour also encompassing Dublin, Madrid, Barcelona, Paris and The Hague. We were privileged to be the only international school visited by the ensemble during their tour. 
The group, led by acclaimed percussionist Robert Chin, visited BSB's Primary School and led a music workshop for Year 3 students. They entertained students with traditional songs associated with New Year, demonstrating instruments such as the suona, dizi, banhu and pipa. Students were then delighted to have the opportunity to take part in a drumming session led by Mr Chin with the assistance of the other members of the ensemble. Much delight was had in 'Drumming Up Dragons' and experimenting with the traditional instruments that the group so kindly demonstrated to the children.
We would like to thank the Hong Kong Drum Ensemble for a truly unforgettable musical experience for our students and staff.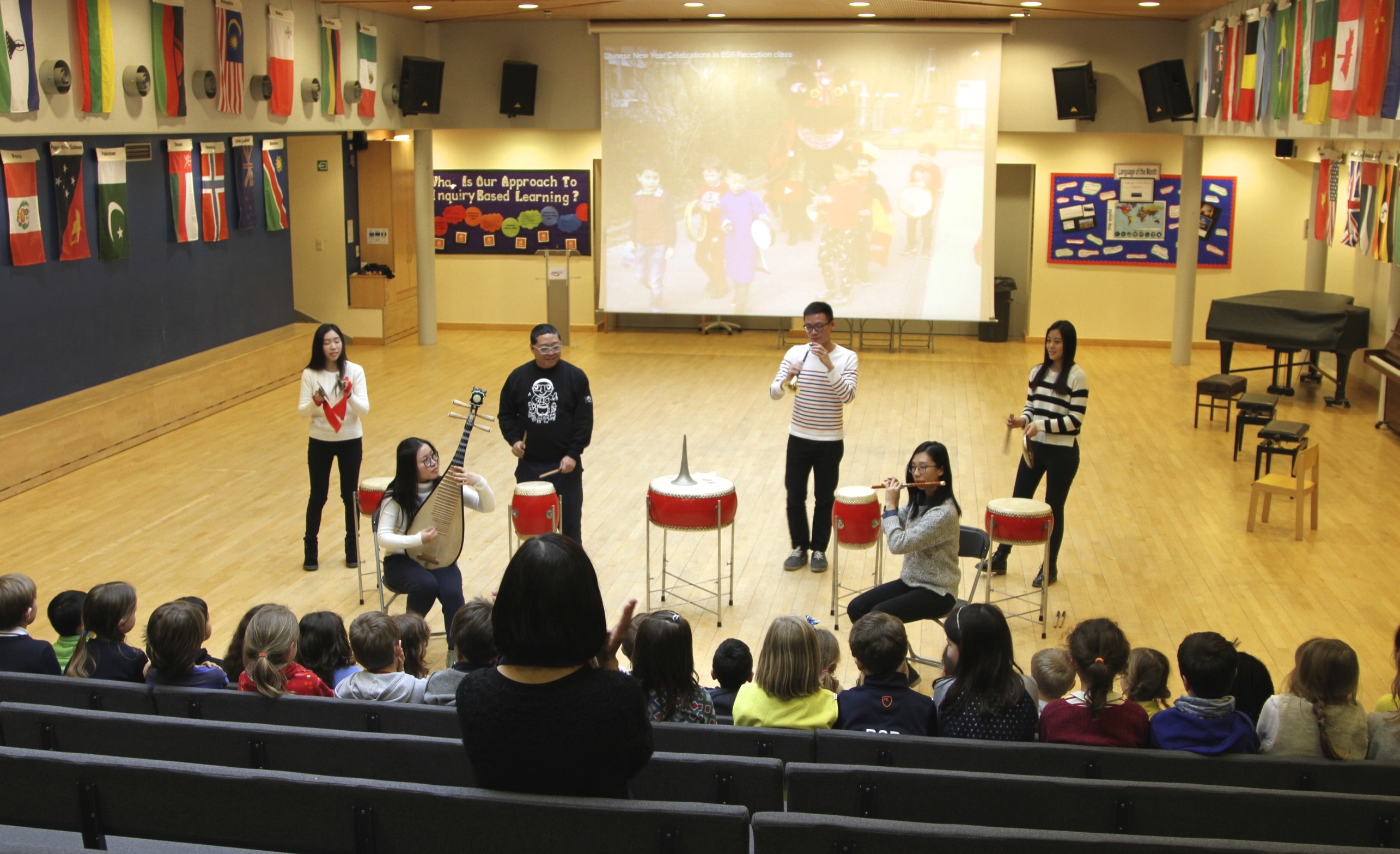 ---
Stay up-to-date with news and events at BSB via Instagram, Facebook, Twitter and LinkedIn.