News 9 March 2017
The British School of Brussels (BSB) is delighted to announce the appointment of Neil Ringrose to the position of Vice Principal and Head of Primary School to complement our already strong, dynamic and diverse staff at one of the most sought-after schools in Belgium. Neil is currently Headteacher of an outstanding primary school in Lancashire in the UK. Prior to this he spent 15 years working as a teacher in Hong Kong including in the role of Vice Principal. Neil will be joining BSB following the appointment of the current postholder, Pauline Markey, to Primary School Principal at the United World College South East Asia (UWCSEA) in Singapore. 
BSB Principal Melanie Warnes said, "I am thrilled at Neil's appointment.  He brings international experience and a deep understanding of the British curriculum and education system. I am confident that he will build on Pauline's success. Within a strong field, Neil's child-centred and collaborative approach to leadership was very evident. We are very much looking forward to him joining our team." 
Neil said, "I feel extremely privileged that my family and I are joining the caring, aspirational and inspirational community of The British School of Brussels. BSB is renowned for its diverse community and excellent student achievements. I am excited about collaborating with others throughout the school to ensure that all students continue to have the very best learning experiences we can offer."
Neil will be starting at BSB in August 2017 and will be joined by his wife Kate and three of his four children.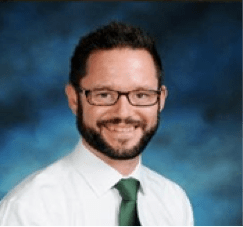 ---
About The British School of Brussels (BSB)
The British School of Brussels (BSB), founded in 1969 in Brussels and established in 1970 in Tervuren, is an all-through international school for children aged one to 18 years. There are  over 1,350 students on roll, representing approximately 70 nationalities. There is an Early Childhood Centre for children aged 1-3 years.  Our Primary School offers a bespoke curriculum with integrated learning themes that are inquiry based and skills driven.  The school offers a British Curriculum up to age 16 years, (I)GCSE followed by the choice of three pre-university routes: GCE A Levels, the International Baccalaureate (IB) Diploma and BTEC Post-16. Extensive provision for learning support and English as an Additional Language (EAL) is available, as well as a wide range of extra-curricular activities.  BSB has outstanding facilities. There is also a French-English bilingual programme for ages four to 14 years. School accreditations include the IB World School, COBIS (Council of British International Schools), IAPS (Independent Association of Prep Schools) and the Principal is a member of the Headmasters' and Headmistresses' Conference (HMC). BSB has received an outstanding report from the Council of International Schools (CIS).  
Press Contact: Mrs Kim Burgess, External Relations Director, Tel: +32(0)2 766 0478, KBurgess@britishschool.be