News 9 December 2016
This year's Jazz Evening was a celebration of all things musical at BSB. The school Social Area was transformed into a jazz café, complete with stage, decorated tables, pictures on the wall and a wealth of great music performed by students and staff members.
The evening began with the 'house' jazz band who entertained our audience as they came in. Next came the first surprise performance of the night – Mariana, our ex-student and star of last year's production of 'Chicago' who happened to be visiting and was happy to sing 'That Old Devil Called Love' for us. Following this came the 'Flooties' (Primary School flute group), then a variety of solos and duets from Primary and Secondary students on piano, flute, saxophone and guitar. Highlights included Xavier with 'Blue Moon' on guitar and Emilia's sensitive improvisation on alto saxophone.
Dinner was served and along with it came more performances, including student Thomas playing blues guitar along with the house band, followed by 'Flautissimo' (Secondary School flute group). More impressive saxophone improvisations followed, and a great performance of 'Basie's Blues' by Georges C. Violins, violas, voices and more pianos were also featured during this part of the night, with all students producing quality performances.
The second surprise performance of the night shocked some of our choir members (and waiters) as they saw Head of Secondary School Gary take to the stage for his vocal performance of 'Our Love is Here to Stay', accompanied by the house band. The audience was spellbound as Gary showed a level of professionalism as a singer which was impressive to all. Well done, Gary; we salute you!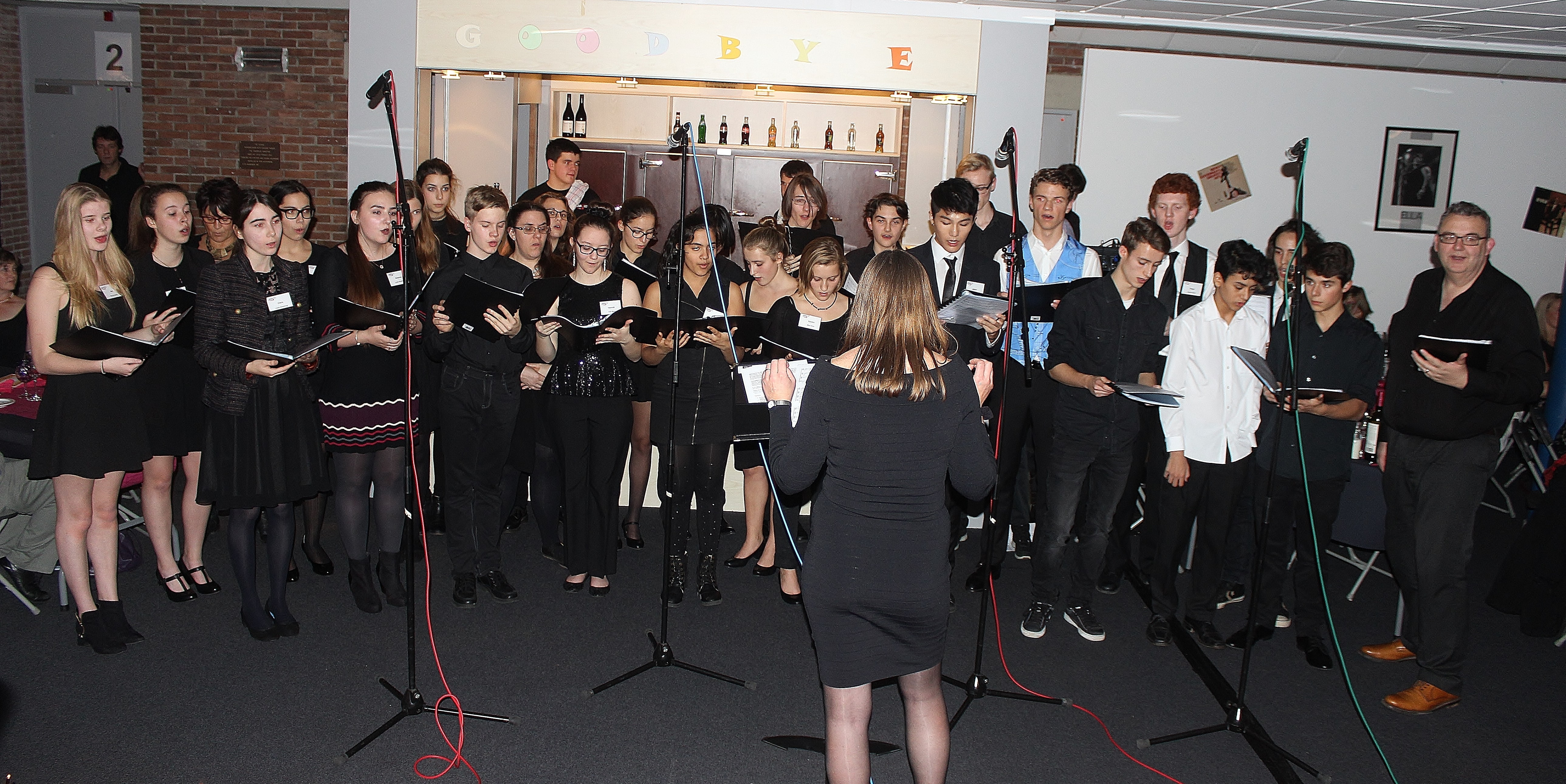 Along with dessert came some more special moments, including Leyla's song 'Don't Know Why', Liam's clarinet solo 'Making Whoopee' and brothers Roger and Eric playing 'Ain't No Sunshine' as a guitar and clarinet duet. Clara and Antonia demonstrated great teamwork producing a sensitive performance of 'Turning Tables' (piano and vocal) and Nicole and Thomas showed a great sense of ensemble on double bass and clarinet, playing a Jethro Tull number.
The evening was rounded off with some more piano, saxophone and piano music, and featured a duet, 'The Entertainer', by brother and sister duo Richard and Mira. Our waiters turned into a choir, revealing themselves as 'Singing Waiters' and performed 'Stand by Me' and 'I've Got Rhythm'.
Well done to all who participated in the evening, as well as those involved in the organisation of this special event.
---
Stay up-to-date with news and events at BSB via Instagram, Facebook, Twitter and LinkedIn.