News 8 October 2018
BSB was proud to host the recent Brussels College Night 2018 and welcomed 62 representatives from U.S. universities and American-accredited institutes in Europe. Organised by the Fulbright Commission, this public event was open to high school students from across Belgium to help them learn more about higher education opportunities in the United States.
BSB was delighted to welcome US Ambassador Ronald Gidwitz who joined Principal Melanie Warnes to tour the information fair in Jacques Rogge Sports Hall, meeting with college and university representatives, as well as talking to the many students and their parents who attended the evening.
Two panel discussions also took place in the Brel Theatre with presentations by guest speakers advising on the application process to US universities, how to choose the right college to fit, and how to finance studies.
Brussels College Night is now in its thirty-four year, and this 2018 edition was the first time BSB was invited to host the event. Organisers Fulbright were impressed by our school's facilities and warm welcome, and we look forward to collaborating with them to bring future editions to BSB.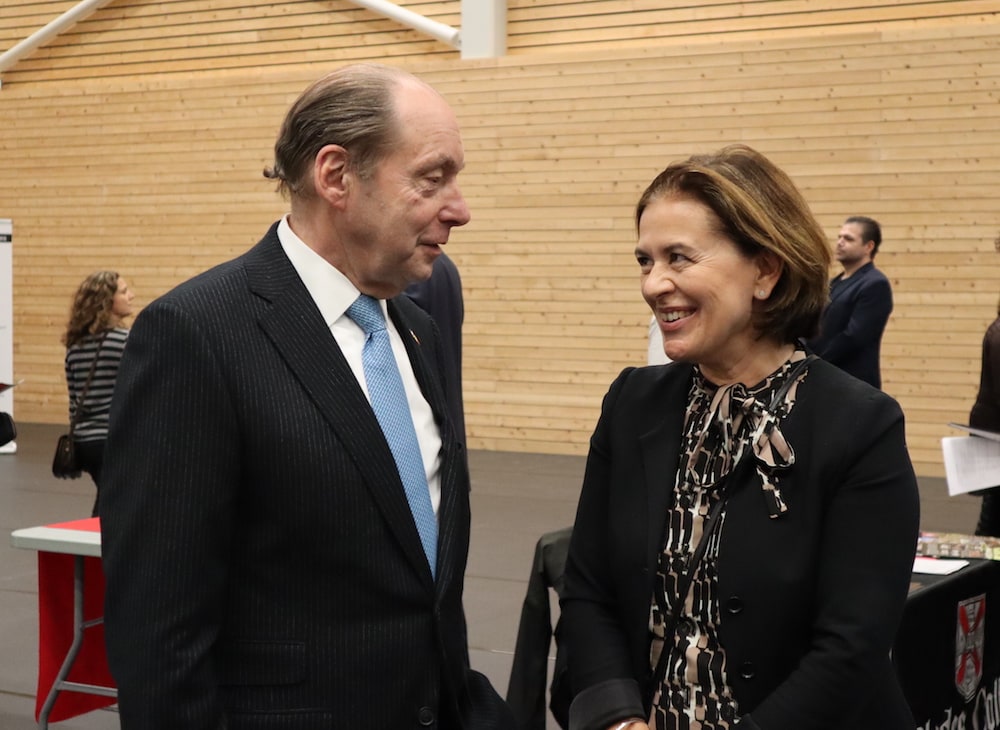 (Pictured left to right: US Ambassador Ronald Gidwitz and BSB Principal Melanie Warnes)
---
Stay up-to-date with news and events at BSB via Instagram, Facebook, Twitter and LinkedIn.