We are delighted to announce that the British School of Brussels and the Tes Institute will be partnering to form The European Hub School for Teacher Training and Education.
This is the culmination of a four-year relationship between the two organisations with BSB training nine new teachers during this period.
The new partnership will allow opportunities to attain QTS through a range of Tes courses in a variety of subjects, as part of BSB's International Hub for Learning.
BSB and Tes staff will also be sharing their expertise with schools across Europe in the pursuit of the delivery of high-quality Teacher Training and Education.
Why the Tes Institute?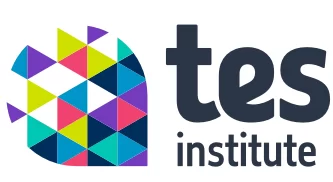 The Tes Institute offers progress at every stage of an individual's teaching career. By offering the best of online and face-to-face learning through flexible, personalised training and qualifications, it helps teachers keep growing and making a difference.
Find out more about the Tes Institute Straight to Teaching course.
You can also check out an example of a learner case study here.
Teacher Training at BSB
BSB has offered trainees the opportunity to train to achieve their QTS through the Straight to Teaching course. Once accepted they will embark on their personally tailored route, with support from highly experienced and supportive BSB mentors and a Pathway Tutor from Tes Institute.
Upon successful completion of the Straight to Teaching course, trainees are then again in co-operation between BSB and Tes Institute, guided through the Assessment Only route to finally achieve their QTS.
Great success has already been achieved by BSB's Teacher Training programme, with our trainees securing teaching positions in the UK, Bangkok, Singapore and here at BSB.
The work of our staff within our BSB PLC has contributed to our growth in this area. We are proud of the professional and knowledgeable support of our Lead Mentor and Subject Mentors and the inquiry projects our Professional Learning Partners have led over the last five years to strengthen our approaches to Teacher Training, mentoring and coaching.
BSB looks forward to developing this project to not only "grow our own" highly trained teachers, but also to leading the way in the drive for high quality teacher training and education opportunities across Europe.
For more information about teacher training at BSB, please read this article on our website.