News 20 October 2017
We are delighted to announce that BSB Aquatic Coordinator Kathrin Lammers has been inducted into the International Marathon Swimming Hall of Fame (IMSHOF).
This achievement acknowledges Kathrin's accomplished career as a competitive marathon swimmer which began at age 26 in the United States, after retiring from a successful competitive pool swimming career which started in her native Germany.  She has competed in countless professional races around the world including an astonishing 77 km circumnavigation swim around the Île d'Orléans in Quebec City, Canada, which took a total of 13 hours and 32 minutes.
While BSB swimmers can enjoy developing their skills in the safety of a heated pool with adjustable floor for depth, Kathrin has plenty of experience swimming in challenging conditions such as the cold, rough waters of the lac St-Jean in Quebec where she has completed the famed Traversée International an impressive five times. Her marathon experiences also include more scenic swims such as that of the FINA Swimming World Cup in Rio de Janeiro where the race passed beauty points like Copacabana beach and Ipanema.
"It is an incredible honour to be named as a 2018 inductee into the International Marathon Swimming Hall of Fame after a long and enjoyable career in professional marathon swimming," added Kathrin. "These experiences have shaped my worldview and increased my passion for the sport, making me a dedicated and internationally-minded coach. I take great pride in sharing my knowledge and experiences with beginners and advanced swimmers alike in my role as Aquatic Coordinator. It's inspiring to know that the next generation of marathon swimmers could be right here at BSB."
Congratulations to Kathrin for this incredible achievement.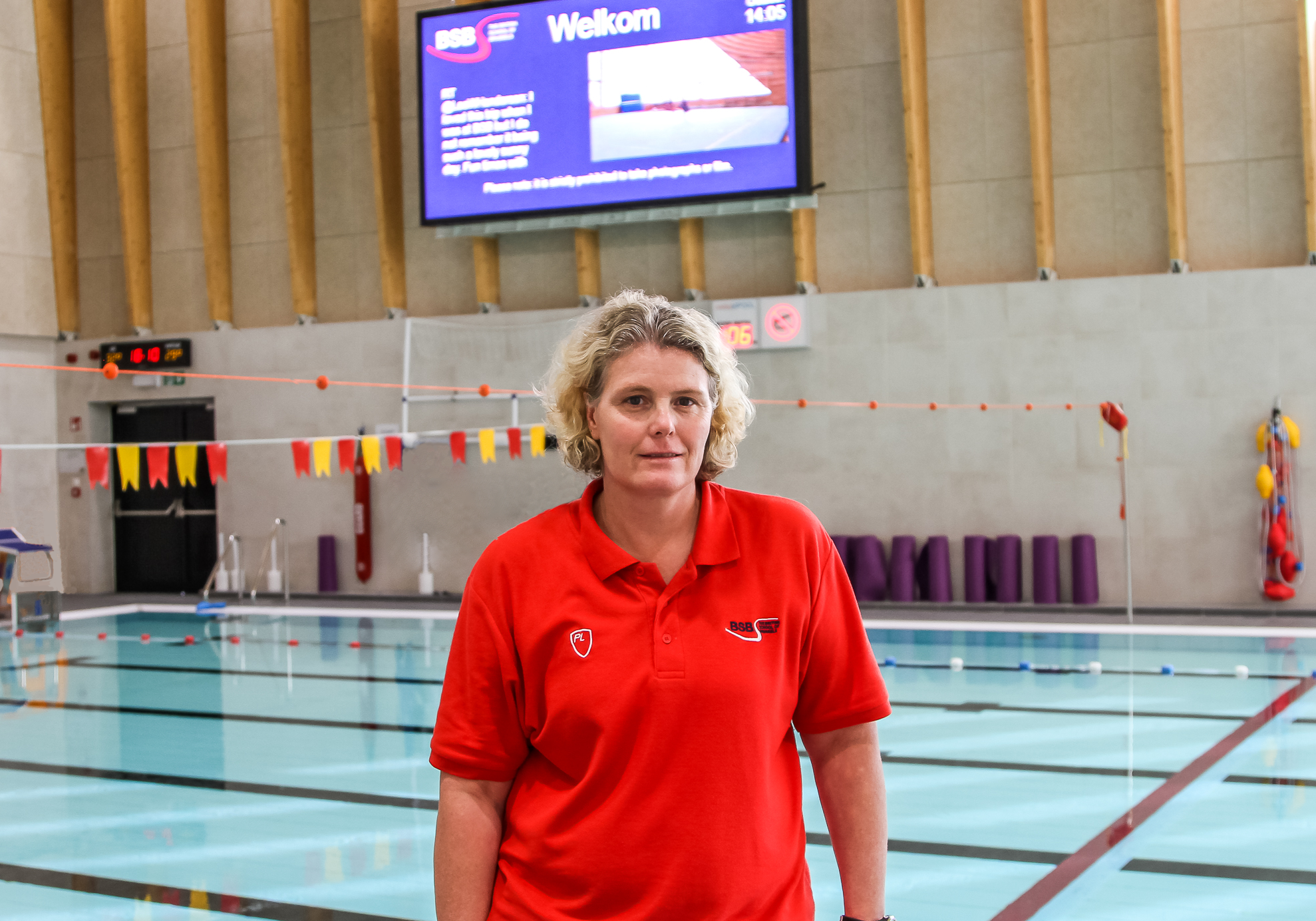 ---
Stay up-to-date with news and events at BSB via Instagram, Facebook, Twitter and LinkedIn.