"This year we have been thrilled to celebrate our outstanding LAMDA (London Academy of Music & Dramatic Art) examination results" said Jane Whitehouse, Faculty Leader of Drama at BSB, "with 96% achieving a Pass with Distinction and 100% Pass with Merit from students in both Primary and Secondary School."
Five students took the prestigious and challenging Grades 7-8, where firm knowledge of a practitioner's theory is required alongside performance. BSB students Kiara achieved a Silver Medal in Grade 7 Acting, Anastasia a Grade 8 with Distinction in Performance and Alix, Arjun and Annabel a Gold Medal in Grade 8 Acting. "This year was particularly challenging as lessons, and the examinations themselves, were online", continued Jane.
LAMDA has been an important part of Drama Enrichment for the last twelve years at BSB, with a highly successful collaboration with the Brussels based English Youth Theatre, whose teachers come in to deliver lunchtime lessons in Primary and Secondary School from November to February every year.
LAMDA stands for the London Academy of Music and Dramatic Art, the oldest specialist drama school in Britain, offering examinations since the 1880's and their awarding body is globally recognised. LAMDA examinations, like Music examinations, begin at basic levels and go up to Grade 8. The higher levels, Grades 6-8, also qualify for UCAS points for university entry.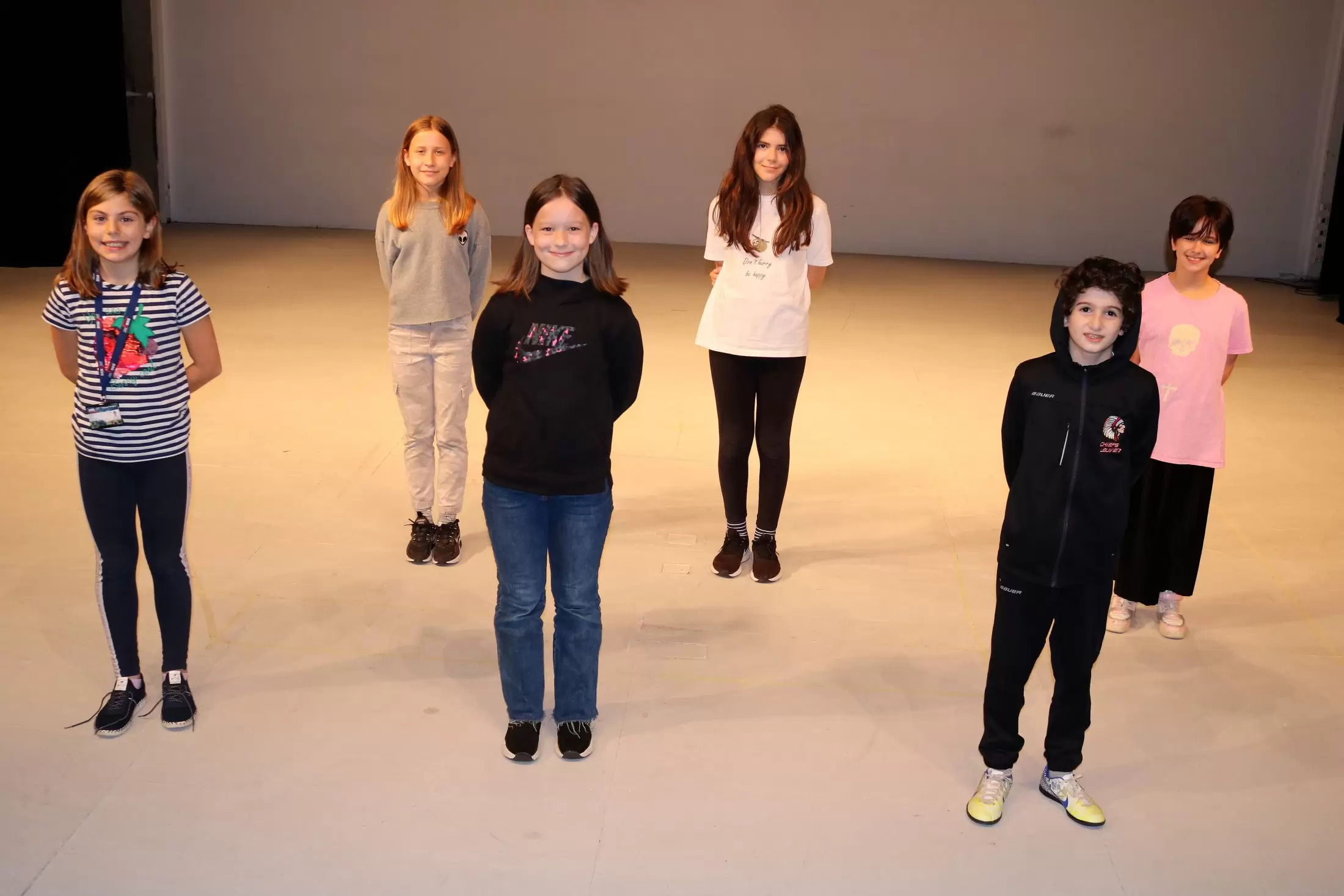 Anastasia in Year 12 [Grade 8 Solo Devising; Pass with Distinction] said "Year on year LAMDA provides students with the opportunity to express themselves in the Theatre Arts, enhance their skills, as well as mentoring young performers to achieve their vision with confidence. During this year of COVID the ability to engage in an intense creative process was invaluable for me to grow creatively, despite the circumstances which have made in-person collaboration so difficult. The Solo Devising Performance exams have also allowed me to continue to exercise my love for Theatre."
At BSB, students can take LAMDA examinations in Speaking Verse and Prose, Acting, Devising Drama and Miming. The lessons are taught in small groups for 10 weeks and the examination is taken at the end of the course. The experience builds confidence in public speaking, an awareness of audience and a physical stage presence; those transferable skills so vital for our students present and future success. Some students choose LAMDA to broaden their skills and some see it a stepping stone to following a career in the Performing Arts, such as Alix who is presently studying International Baccalaureate (IB) Theatre at Higher Level.
"I just finished my last LAMDA Grade (Grade 8), taking classes every year since Year 9. It has been a truly enriching experience. The teachers provided unwavering support and gave me the freedom to explore scenes in different ways. Looking back, I am proud of my progress and my growth into a more mature actor. LAMDA provided a very strong acting foundation that was invaluable to me. I loved the experience!" said Alix in Year12 [Acting Grade 8 Solo – Gold Medal; Pass with Distinction].
"I have learnt so many different techniques to portray different themes and how to overcome nerves when talking in front of others. This experience has given me more confidence, which has helped me in many of my subjects at school". Said Catriona in Year 8 [Speaking Verse and Prose Grade 5; Pass with Distinction]
Yasmina in Year 6 [Acting Grade 2 Solo; Pass with Distinction] said "LAMDA was a great experience for me, and I felt very proud to receive my certificate.  Participating in this year's programme opened up many opportunities for me, and has helped me discover that I like acting."
"I am thrilled for our highly successful students. These results are a tribute to the hard work of them and their teachers.  At BSB such endeavours are as important as academic success and our commitment to the Arts and personal challenge are part of what makes BSB a top performing school," said Melanie Warnes, BSB Principal.