Teaching looks so easy when you're sat at your desk listening to what your tutor is presenting. It's just talking and telling other people what to do – right? Well, there's a lot more to it than that – as a group of our Year 13 students found out in the first week of February. 
Students currently undertaking their BTEC studies in sport were required to organise and run an event as part of their studies, effectively stepping into the training shoes of their PE teachers. The students decided that to fulfil this part of their course, they would plan and oversee a series of sporting challenges for children from Year 6.  
"We faced a number of challenges when setting this up because, normally, we would have gone for a sports day event out on the pitches in May or June but there are of course limitations, so we couldn't do that," said Rushil, one of the Year 13 organisers. "But we have to get this done so we decided to bring it inside the gym, sports halls and swimming pool and do it now." 
The challenges ranged from an obstacle course complete with rope swings and balance beams; a series of ball skill exercises, a relay and slalom race, and a swimming circuit in the BSB pool.
The Year 6 students, who took part in their classes while representing their house groups, were judged on three criteria: sportsmanship, leadership, and competency. The teams would earn points for their house, while the class with the most points would win the overall competition.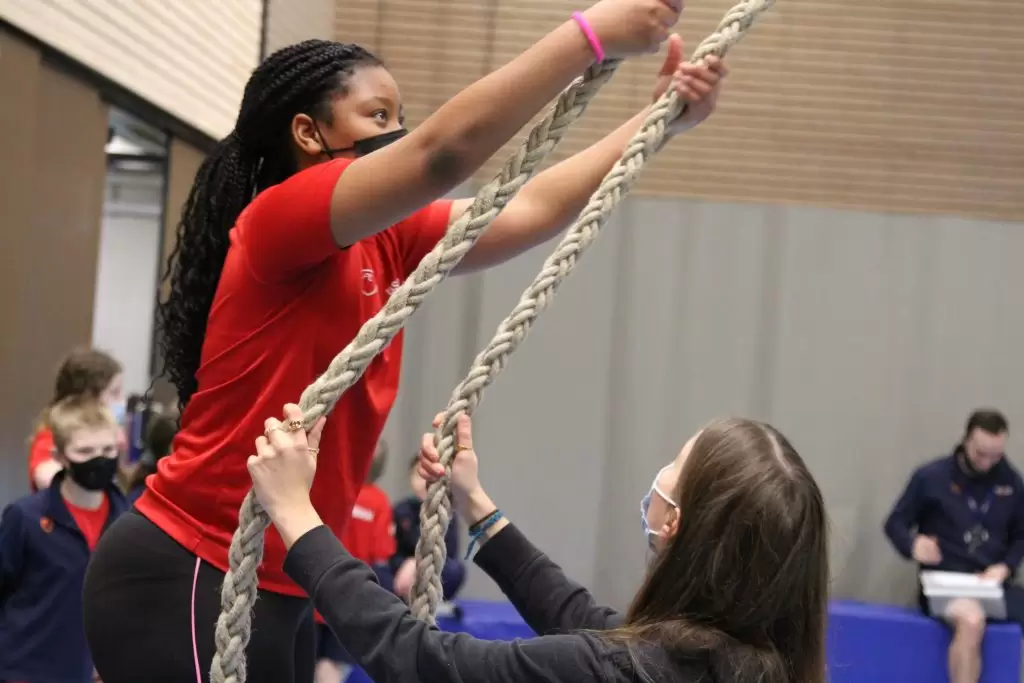 "We decided that the most points would be awarded for sportsmanship because we feel it's very important that at any age that the school is brought together by unity," said Rushil. "The students help each other, and they do it respectfully, and with fair play. That's the basics of any sport and any activity. Hence why it's been awarded this way, with more of an emphasis on sportsmanship."  
The scores
After an hour of rotating through the challenges, the winner of the overall event was class 6SE. They will receive a handmade plaque from the Year 13 BTEC Sport class to mark their victory. 
The scores for the separate disciplines were as follows: winners of the Ball Skills challenge was class 6P, 6SE came out top in the Individual Obstacle Course challenge; the Relay Course winners were the students from 6BL; the Swim Course winners were class 6S, and the Gym Obstacle Course challenge was won by 6H. 
Coming top in the house challenge was Pantlin with 345 points, narrowly ahead of Firman on 340, with Goodman in third with 295 points.  
These scores were based on five participation points for each student and bonus awards of 20, 40 and 60 points for best performer, leader, and sportsmanship, respectively. 
Congratulations to all those who organised the events and those who took part!