Every student ensured success with three distinct pathways to university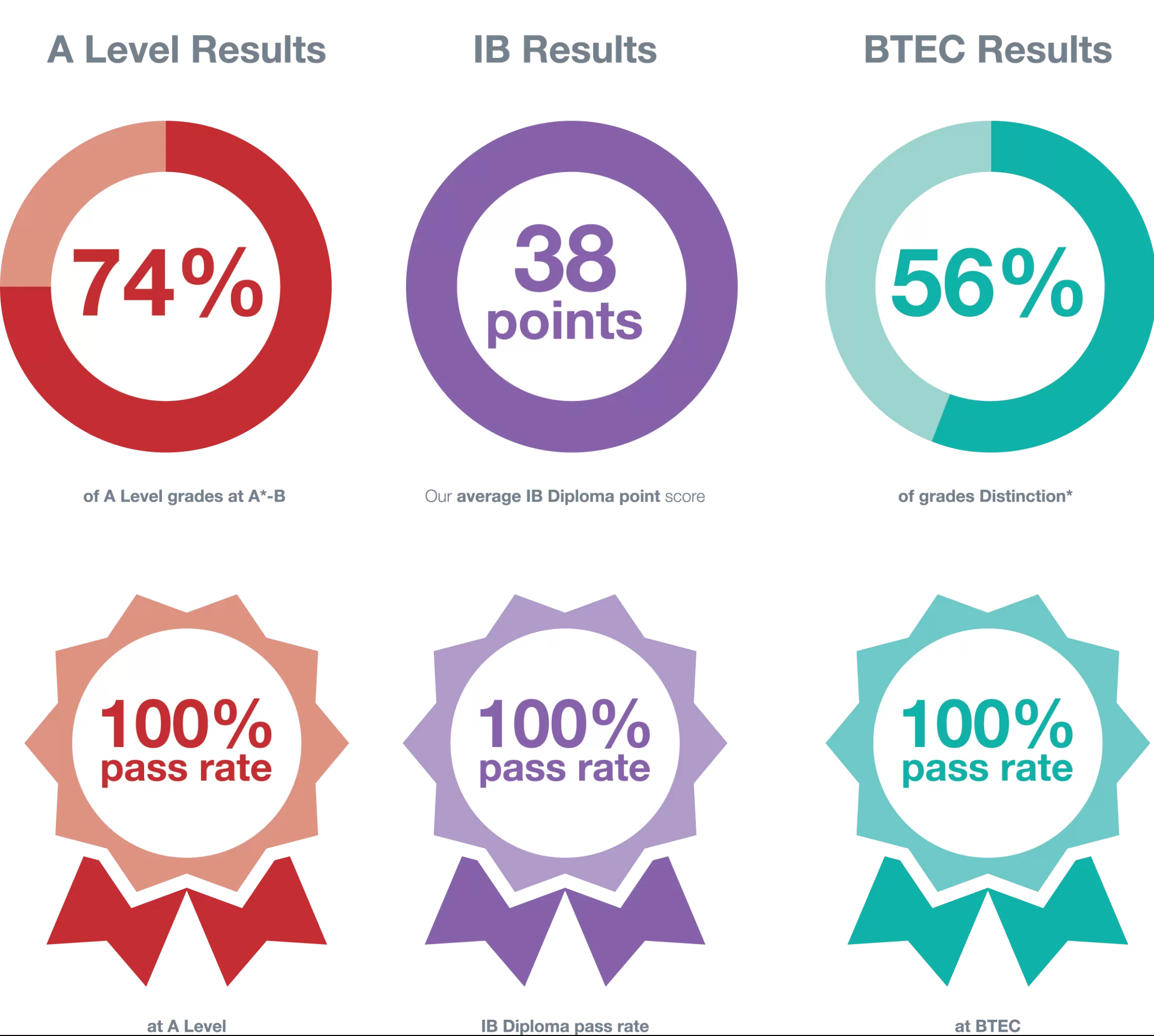 The British School of Brussels (BSB) has three distinct pathways to ensure all students have the very best options to suit their own individual needs. These are the international Baccalaureate (IB) Diploma, A Levels and BTEC. "We aim to set students up for success, due to our three unique and distinct pathways" said John Knight, Vice Principal & Head of Secondary School, "so each student's programme can be tailor-made to match their skills and interests irrespective of their differing learning needs," he continued.
BSB is celebrating a year of outstanding results across all of its Post-16 pathways. The school's IB results show an average of 38 points. 37% of students gained 40+ points, 71% of students achieved 36+ and 94% of students obtained 30+ points, together with a 100% pass rate.
BSB's A Level results included 15% of its students achieving A*, 43% achieving A-A* and 98% achieving A*-C, representing another 100% pass rate. BTEC results for BSB students were also very impressive with a 100% pass rate.  56% of all grades at Distinction* (the highest grade and equivalent to an A* in A Level) and 89% of all grades at Merit or higher. BSB is the only school in Belgium to offer BTECs.
"We are delighted for our students, they have shown such dedication and resilience throughout the course. These wonderful achievements have enabled students to embark on fantastic courses at university this Autumn" said John. "We have a 100% pass rate across all pathways, overall the results awarded have been very fair as it has been an extremely talented and hard-working Year Group. The large majority of students were offered their first choice, a handful were offered their second choice and overall every student has a university offer," John said.
"This was one of the academically strongest Year 13 cohorts, and our tracking always suggested that we were potentially going to see a record-breaking year. This was a remarkable group of students, so in a way, we are not surprised to see these eventual figures.  The journey to their realisation was, to say the least, unusual and there was a degree of anxiety along the way from all concerned. However, the final analysis is one that reflects the hard work and commitment of our students and the support given to them from their families and their teachers. We are extremely proud of their deserved successes," commented James Willis, Co-Head Post-16.
"Our students have shown exceptional fortitude and tenacity to their studies during this very difficult time, not only that, but have continued to support and care for each other, albeit remotely.  We are delighted that have been rewarded appropriately. We wish them all the very best for their future studies," said Sue Munday, Co-Head Post-16.
"Once again another impressive year of results in spite of the circumstances. "This is great news – and well deserved – this Year Group was on course to be our best ever and they've not disappointed. Academically strongest students achieved their potential and meant they could confidently access the world's top universities. Many congratulations to students and staff alike", said BSB Principal Melanie Warnes.
To read more about learning options at BSB click here.