News 20 November 2017
The BSB U18 Rugby team took on the Flemish U18 (Rugby Vlaanderen) selection at their first home game of the season.
With a victory over one of Belgium's top clubs (ASUB) in their previous game, the U18 team were ready for the challenge ahead. Both teams were evenly matched in the first 10 minutes and it promised to be a tight game. However, the BSB team stuck to their game plan and the score increased thanks to some excellent footwork, strong momentum and encouragement from the home crowd. The score reached 31-0 to BSB at half-time and eventually finished at 50-22 – a resounding victory for the BSB side.
The BSB team would like to thank all of their supporters for cheering them on. This made it a truly special sporting event. We now look forward to many more exciting rugby games, at home and away, throughout the rest of the season.
See more photos from the U18 Rugby vs VRB match.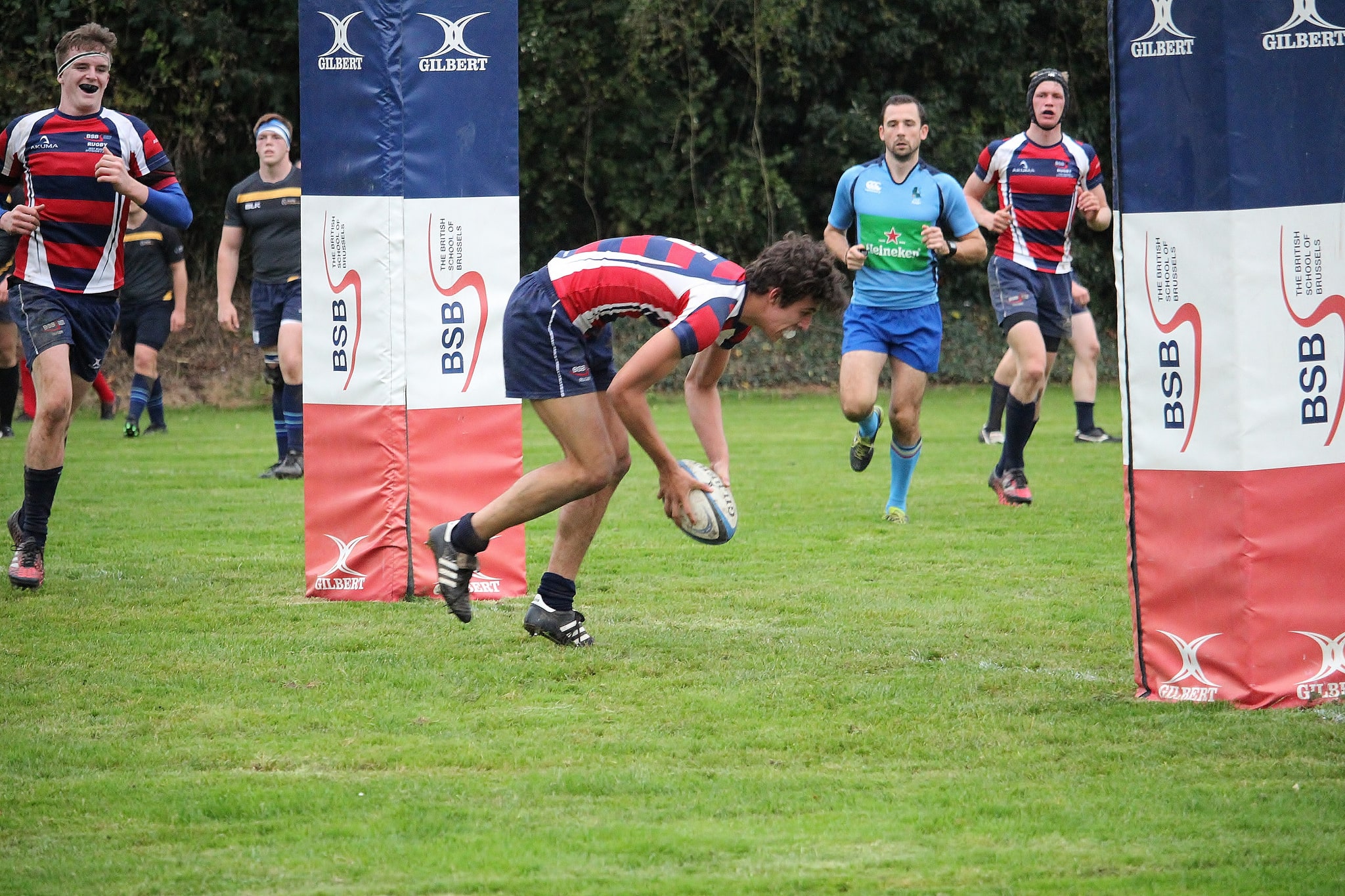 ---
Stay up-to-date with news and events at BSB via Instagram, Facebook, Twitter and LinkedIn.