NEWS 20 JUNE 2018
Our traditional end-of-year music concert took on a different guise as the school's main entrance was transformed into the setting for the new style 'Concert in the Courtyard'. Bedecked with fairy lights and festival bunting, the new location aimed to create a more intimate atmosphere for the audience of parents and friends to enjoy the musical talents of over 200 students and staff.
The tiny Tintin singers (aged 3-7 years old) got the evening off to a great start with a selection of modern and traditional songs, followed by the Concert Band and their rendition of Bernstein's 'West Side Story'. The Barbershop Chorus wowed the crowd with their version of Justin Bieber's 'Love Yourself' and classical fans were treated to pieces by Mozart, Handel, and Satie from the Clarinet Ensemble, Orchestra and Flute group 'Flautissimo' respectively.  Other highlights included The Parents' Choir performing 'Come Alive' from 'The Greatest Showman', and some stunning instrumental performances from soloists across the school, showcasing the impressive amount of talent we have. With the Samba Drummers providing rousing entertainment during the interval, and a second half featuring amazing vocals from the Junior Singers and Senior Choir, the night came to an end with all the choirs, CAS Band and Orchestra on stage for an uplifting finale performance of Toto's 'Africa.'
Congratulations to all the performers who took part, with a special mention to the backstage crew of students and staff who took on the challenge to create an amazing event in a new venue.  Well done to everyone.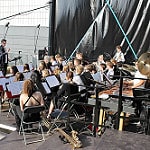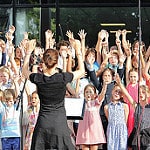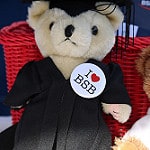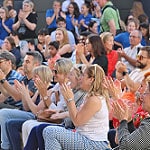 ---
Stay up-to-date with news and events at BSB via Instagram, Facebook, Twitter and LinkedIn