News 24 August 2017
BSB is delighted to announce another year of outstanding success at (I)GCSE and in Level 2 BTEC!
Following the superb Post-16 results for the IB Diploma, A Level and BTEC this summer, with an excellent 100% of our students passing the IB Diploma with record scores, 100% at BTEC and 99% of grades passing at A Level, we can also celebrate so many individual successes with our results for 2017 at (I)GCSE and BTEC.
At BSB, A* passes stand at a superb 36% –­­­ 6.5% higher than in 2016. Remarkably, just over 60% of grades were at A* or A, with 78% of grades at A*-B. Again, both of these figures are well above last year's excellent (I)GCSE results.
This was the third year that Year 11 students have completed a Level 2 Business BTEC course and the results were again excellent. Yet again, almost all students achieved *Distinction (which is the equivalent of A* at GCSE) or a Distinction.
In addition to Year 11, classes of students in younger Secondary Year Groups passed (I)GCSE in Modern Languages early with a huge number of top grades yet again, continuing our positive trend in these subjects. The overwhelming majority passed with A*/A.
Gary Minnitt, Head of Secondary School, said:
"We are not a selective school and we have many students whose first language is not English, yet they have met the challenges of (I)GCSE & BTEC wonderfully well. To have so many of our grades at A*-A is excellent but we celebrate all successes and there are many students who have overcome personal difficulties to achieve so well. Huge congratulations to our students, and we wish them all the best for the next two years and beyond."
Phil Townsend, Head of Year 11, said he was "immensely proud of the students and delighted that their hard work and determination have been rewarded with such excellent results.'"
Melanie Warnes, BSB Principal, added:
"Congratulations and well done to our students for achieving such superb results. Such fabulous outcomes are only achieved through the hard work and commitment of all involved. This includes the positive partnership we enjoy at BSB with parents."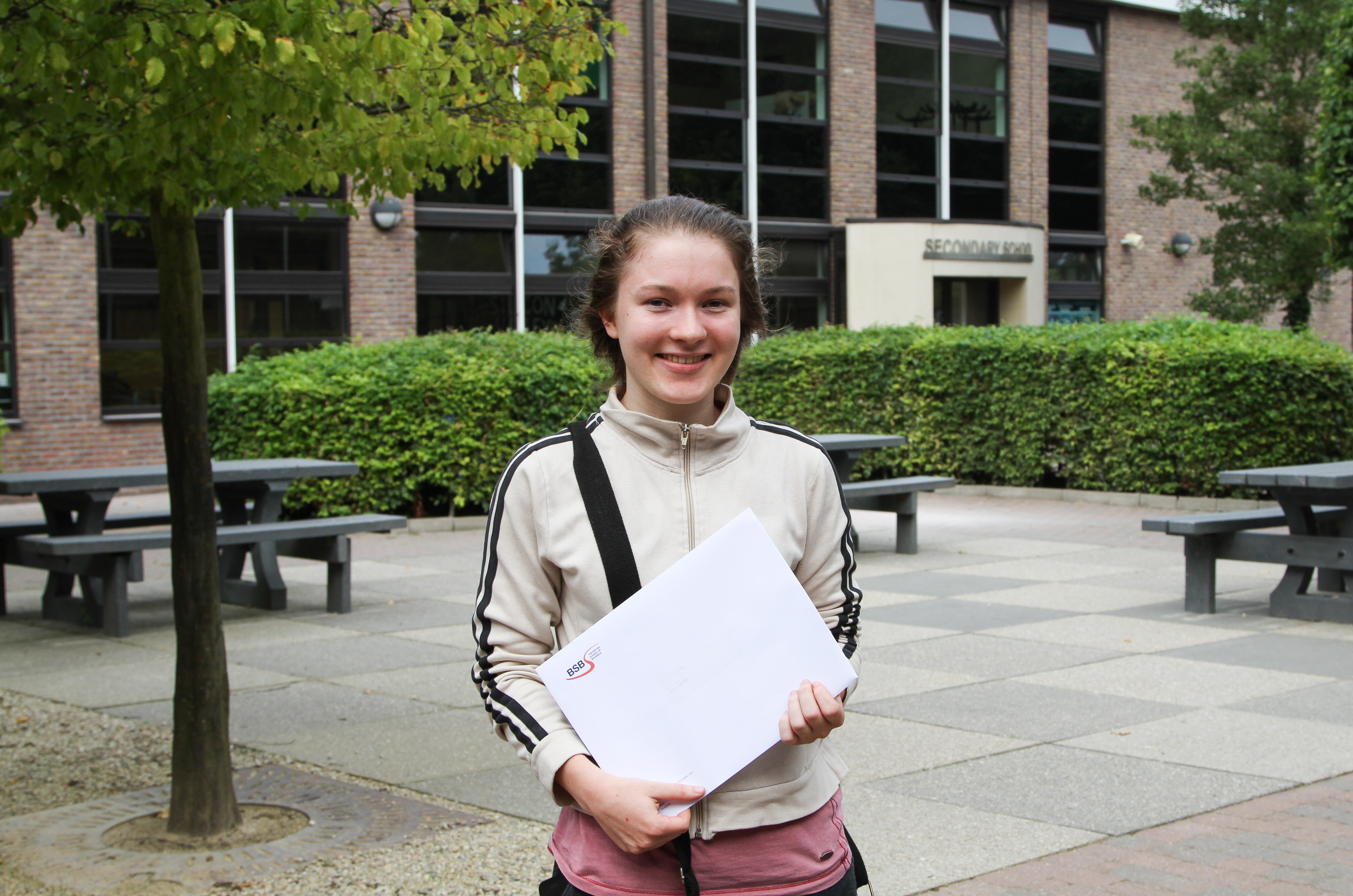 ---
About The British School of Brussels
The British School of Brussels (BSB), founded in 1969 in Brussels and established in 1970 in Tervuren, is an all-through international school for children aged one to 18 years. There are  over 1,350 students on roll, representing approximately 70 nationalities. The school offers a British Curriculum up to age 16 years, (I)GCSE followed by the choice of GCE A Levels, the International Baccalaureate (IB) Diploma and BTEC Post-16. Extensive provision for learning support and English as an Additional Language (EAL) is available, as well as a wide range of extra-curricular activities.  BSB is the only international school in Belgium to have its own swimming pool. There is also a French-English bilingual programme for ages 4-14 years. School accreditations include the IB World School, COBIS (Council of British International Schools), IAPS (Independent Association of Prep Schools) and the Principal is a member of the Headmasters' and Headmistresses' Conference (HMC). BSB has received an outstanding report from the Council of International Schools (CIS).
Stay up-to-date with news and events at BSB via Instagram, Facebook, Twitter and LinkedIn.