News 24 August 2018
Following the excellent Post-16 results for, A Level, the IB Diploma and BTEC results last week, BSB is delighted to announce another year of outstanding success at GCSE and in Level 2 BTEC.
This year's statistics are a hybrid between the new GCSE courses which are marked 9-1 – with the introduction of a '9' grade as the equivalent to an A** – and those assessed on the A*-G scale.
All GCSEs 2018 (Years 8-13)
| | | |
| --- | --- | --- |
| Grade boundary | BSB Percentage | National Percentage |
| A*-A + 9-7 | 61% | 20.5% |
| A*-C + 9-4 | 95% | 66.9% |
We enjoyed excellent results last year, so it is with real pride and delight that we can say that the numbers of grades at A*/A have increased and that our A*-C rate has risen by 3%, in spite of new, more challenging courses in six subjects.
This was the fourth year that Year 11 students have completed a Level 2 Business BTEC course and the results were again excellent. 31% of the small number of students who took this course achieved *Distinction – (which is the equivalent of A* at GCSE) – or a Distinction.
In addition to Year 11, classes of students in younger Secondary years took a range of modern language examinations early with an impressive of number top grades yet again.
'There was widespread delight and relief after so many weeks of waiting for results for students – and parents – alike. Huge congratulations to our students and staff for all our results this summer and grateful thanks to parents for all their support.'
Said Gary Minnitt, Vice Principal and Head of Secondary School.
BSB Principal Melanie Warnes added:
'Once again BSB enjoys success across the full range of courses and abilities. I am delighted for our wonderful students and thank staff for their commitment and parents for their invaluable support. Our students are ready to meet the challenges of the next phase of their education with confidence – well done!'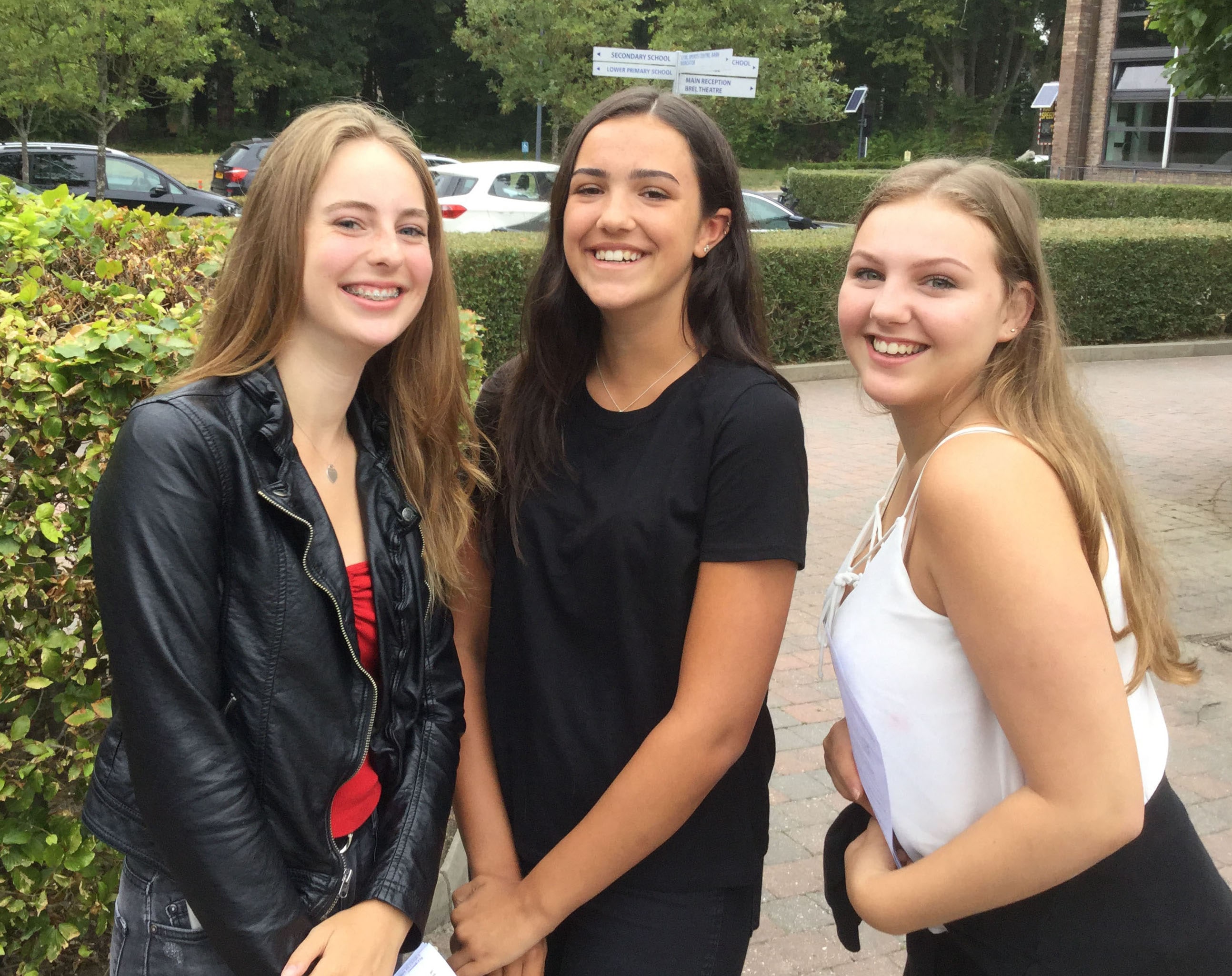 ---
Stay up-to-date with news and events at BSB via Instagram, Facebook, Twitter and LinkedIn