The British School of Brussels (BSB) celebrated the Class of 2020 graduating students on 22 June, 2020. Despite the challenges of social distancing and government regulations, BSB carefully planned and staged a magnificent graduation event on its beautiful lawns.
The weather was glorious and presentations from the Co-Student Presidents and the Leadership Team were live-streamed to parents at home.  Families arrived at staggered times to ensure social distancing and proud parents had their photograph taken with their beaming graduating child, against the beautiful flower wall backdrop created especially for the occasion.
Sue Munday and James Willis, Co-Heads of Post-16 commented "We were absolutely thrilled to have been able to hold such a wonderful event that was very much in-keeping with our BSB traditions and community ethos. There was a time when we were thinking that the students would miss out this year – instead, it was one of the best ever!"
John Knight, Vice-Principal & Head of Secondary School, started the formal part of the event with a moving and original speech about the Fons Sapientiae, (nicknamed Fonske) replica statue each student was given as a memento. The choice of gift was intended to be a reminder of BSB and each other. John explained and gave his interpretation on the significance of the statue, summarising "that the statue represents the search for wisdom and happiness. And that happiness is deeper than fun. Find purpose and realise your potential" he ended, quoting Aristotle.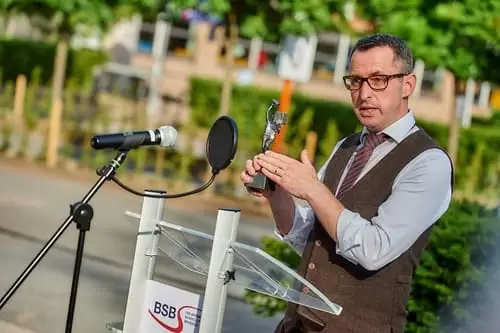 The three School Presidents each spoke in turn in between all graduates being named and acknowledged.
Co-School President Aaryan gave a warm and humorous speech with a student-focus, advising his fellow students that "it's OK to stumble and fall; remember to pick yourself up and if you persevere, remain focused and work with integrity you'll get what you strive to achieve."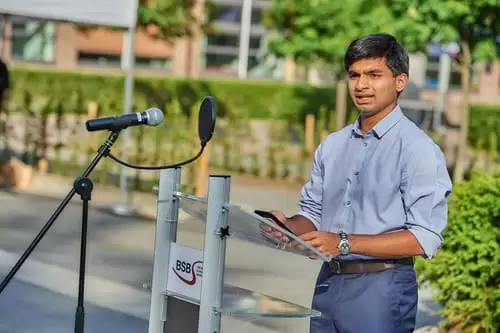 Co-School President Lucas had a staff-focused message saying "thank you for the sacrifices you have made to get us to where we are today. Your dedication to our future has not gone unnoticed. BSB would not be what it is today without its staff. Your job is to help shape minds of the future and your guidance has informed our decisions, your dedication has enforced our work ethic, and your passion has inflamed our ambition. And for all of that, we are endlessly grateful."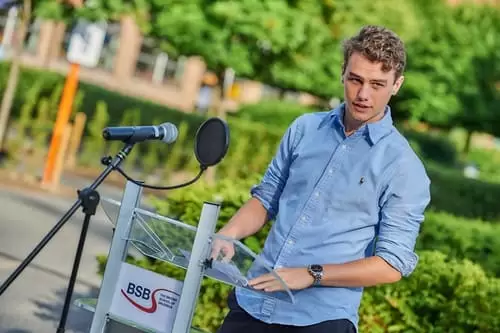 Co-School President Anusha ended by giving attention to the significant amount of local community work students are involved with all year and how BSB has been an inspiration for finding and exploring new opportunities. "BSB has provided the springboard for leadership roles. These opportunities and memories will last a life-time. Despite lockdown and its negative connotations", Anusha encouraged her cohort to "think of the accumulation of all the friends we have made, the experiences we have had, the things we have learnt…this is what defines who we are today."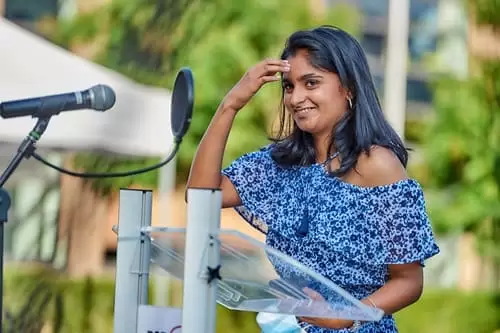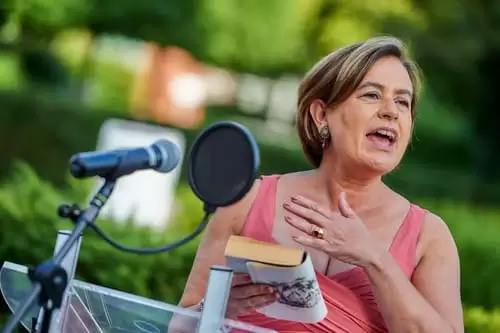 In her speech Principal Melanie Warnes said: "of course your results are important, they are a passport for the future, but they do not represent the totality of your education. It is all the other experiences and skills and values that you have learnt from and developed during your time at school which will have shaped you and which you will apply in your life. They are yours to do with as you wish – they cannot be taken away from you – and I hope that you will use them for good in the world."
She closed the event with a toast to the BSB graduates 2020.
"We want the best for you and we wish you every success, happiness and of course the confidence to be the best version of yourself in the future."