As students and staff prepare to break for the holidays, the Principal of The British School of Brussels Melanie Warnes (pictured below) tells the Bulletin how the school in Tervuren is weathering the Covid pandemic and any possible Brexit fallout while safely celebrating its 50th anniversary. With 20 years of school leadership experience, Warnes is well placed to reflect on the challenges the pandemic has thrown up for everyone, and how staff are drawing on their extra reserves to help families navigate the crisis and maintain the spirit of Christmas.
In 2020 BSB was ranked one of the best private schools in the world. How has this been achieved?
To be ranked in the top 100 private schools in the world – the only school in Belgium to be in the top 10 in Europe – is a source of great pride and pleasure. Visitors regularly comment on the tangible harmony in the school. Our success is about strong relationships and clear values that everyone buys into. We have a very strong ethos, built around our values, a nurturing holistic culture and we only appoint the best highly qualified people. We work hand in hand with families. Children are very happy here and that's really important.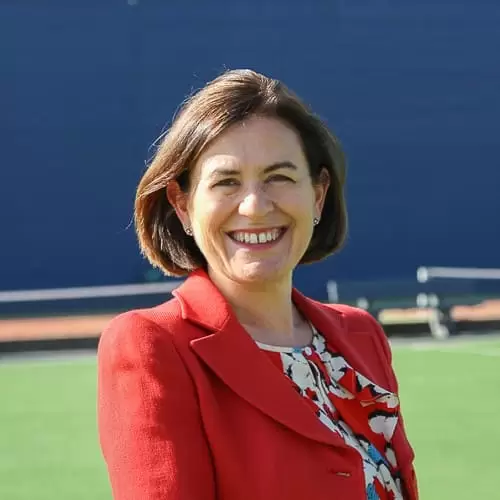 Is Brexit likely to impact the school's intake?
There will no doubt be an impact on all international schools, but how that will play out is yet to be seen. We have over 70 nationalities in the school and approximately 30% of the student population is British or British-born. Around 50% of our students take A Levels or a mix of A Levels and BTEC vocational qualifications, and the other 50% follow the International Baccalaureate Diploma (IB) route. In 2020 our students achieved 100% pass rate in all three pre-university routes. The British brand is still an educational gold standard that is transferrable, with a lot of our children coming from or moving on to British curriculum schools around the world. Our reputation is strong and we're an entirely independent organisation. So we're well placed to weather the Brexit storm, whichever direction the winds are blowing.
How does BSB set itself apart from other international schools?
A key development priority is to maximise student agency, so our 'partners in learning' programme enables students to have formal leadership positions. They are involved in the classroom decision-making process and we make sure they have a chance to self-direct their learning. We are able to take an individualised approach, offer smaller class sizes and guarantee a high number of teachers and additional support staff. We don't select children by academic ability; we interview families and children and welcome families who share our values. A strong feature of British methodology is its focus on individual needs and to advance at the pace of the child. Some children need different forms of support and BSB is good at finding what sets the child's imagination alive so that they can be the best version of themselves.

Our 'BSB Futures' programme prepares students for what they may do in their lives beyond BSB. A sign of a great education is what you do with your life and how you contribute to society. It is designed to open the eyes and the horizons of students, equipping them with skills to engage with employers of all shapes and sizes. Exams are a passport, but students' strengths and interests are also really important, as well as having the confidence to make good choices. We want our students to be good citizens in the world and possess a high degree of humility
and humanity.
How does the BSB help children and families settle in?
We have new families joining us throughout the year; even during the pandemic, companies were still moving people around. Our induction programme for new students and their families has been adapted to suit the new circumstances. We have an amazing team who go the extra mile to organise a personalised welcome package; moving fast and cutting through bureaucracy if necessary to get children starting confidently. They need to have a laptop, know the IT system, have spoken to their class teacher, taken a virtual tour of the school and been inducted into the school. Within hours or days, they need to feel comfortable with BSB being their new school.
How have you adapted teaching during the pandemic?
We've run various versions of our Continuous Learning Provision depending on the lockdown situation, adapting it with feedback from staff, parents and students to keep it of the highest quality. Via a blend of online and independent tasks, we've emphasised the health and wellbeing of students; not too much screen time allowing time to exercise and breathe.
We're reflecting on the way children learn and how teachers teach. What do we want to retain from the experience? One positive example is parent teacher report evenings. We switched entirely to online and the overwhelming feedback from staff and parents is that they have been incredibly focused and the whole family can participate, even if Dad is in Singapore or Mum in Oslo. Looking ahead, though, online working cannot replace that certain magic which only happens when humans are socially interacting and learning together.
How has the school celebrated its 50th anniversary in this challenging year? I'm so glad we decided to celebrate it over the whole year. Before the lockdown, we had a raft of celebrations starting in January, including a bumper edition of the Tapestry school magazine that showcased the best work and ideas from across the school over the past decades. Although we had to cancel or postpone some things, we did manage to organise versions of them. Fortunately, before the lockdown, the whole school from the babies to the 18 year-olds and all the staff, came together in our sports centre around a massive cake and sang happy birthday to ourselves!

How are you preparing for 2021?
We are balancing hope with realism and pragmatism. This means planning things that we feel confident can be run live or online, while postponing others to later in the year. We are not planning any travel events in the next six months. Irrespective of the situation, the question is, will this activity strengthen our community? We want to keep our children and families connected. There is a danger that Covid restrictions can colour everything, so we have to be careful not to stop everything. If we meet the regulations and we have the capacity to go ahead, we should organise events that are enriching for the soul.
This article originally appeared in the Bulletin: