The British School of Brussels (BSB) moved to Tervuren, Belgium for its first school term in
1970 and was dominated by the official opening of the school by HRH The Duke of
Edinburgh on 9 December 1970. The guest list of approximately 700 included the parents of
the then 223 children, Belgian Ministers of Education, the British Ambassador and the Mayor
of Tervuren. Many BSB alumni remember the occasion well and have often recalled how
easy it was to be in his company.
The completion of the new gymnasium in 1976 enabled Sir Dick Pantlin, founding Father of
BSB, to invite HRH The Duke of Edinburgh back for the opening in December, six years to
the day after the official opening in 1970. The occasion involved the whole school and a
number of those present were able to have personal contact during the Duke's morning visit
including staff, parents and guests from both the Belgian and British communities. The Duke
visited many parts of the school and included, of course, the new gymnasium.
BSB has offered the Duke of Edinburgh's International Award to its students for decades as
part of its holistic education; enabling students to build skills, confidence and resilience.
Many BSB students have achieved not only the Bronze and Silver Awards, but have gone on
to obtain the Gold Award too.
"As today's young people face exceptional challenge and change – not least of which, as a
result of the current pandemic – The vision of the Duke of Edinburgh's Award is perhaps
more important now, than it ever has been. We know that this legacy will continue to reach
countless more young people to the benefit of communities around the world, for many years
to come." Said Principal Melanie Warnes.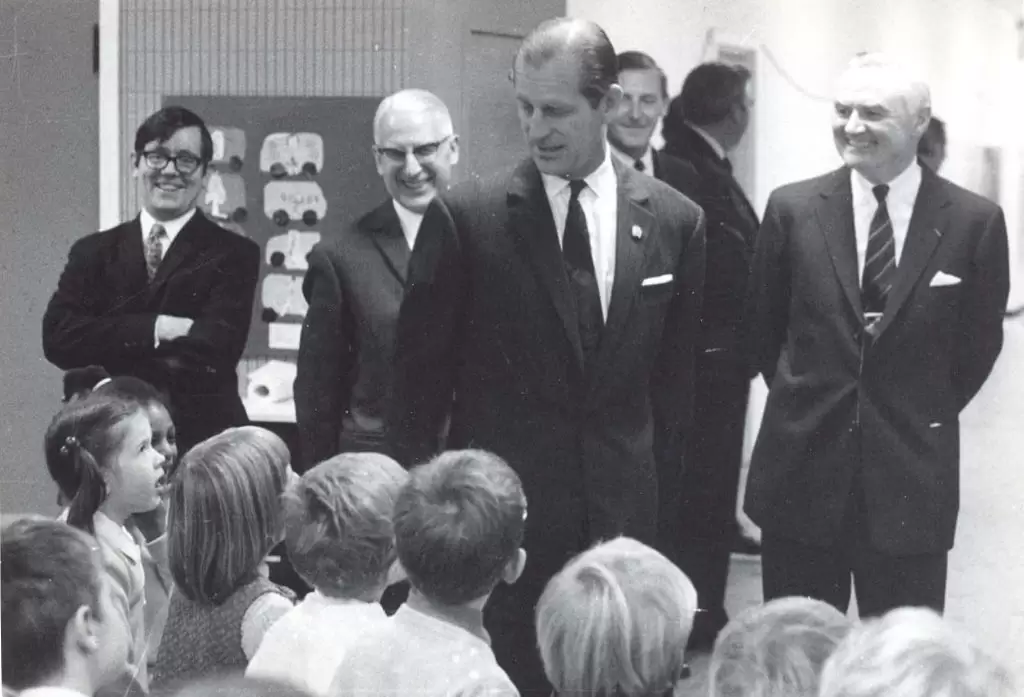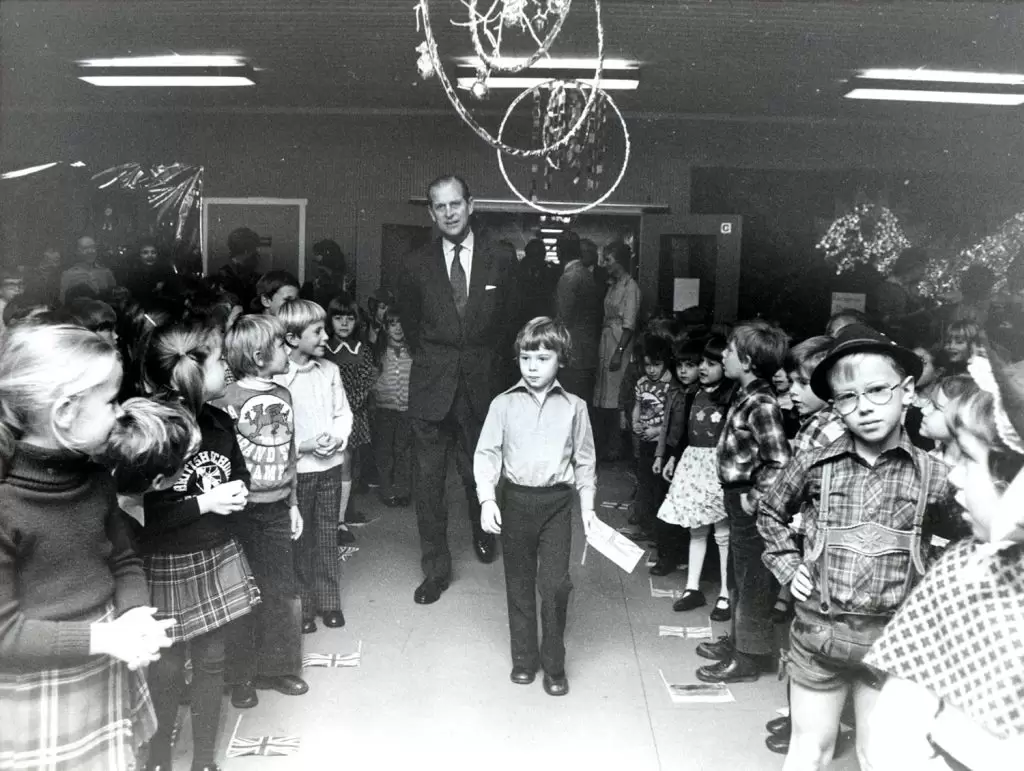 HRH The Duke of Edinburgh opens BSB in 1970 and returns in 1976 on the occasion of
the opening of the gymnasium in 1976. Featured here with Sir Dick Pantlin, founding
Father of BSB.