News 16 March
The British School of Paris (BSP) hosted the International School Sports Tournament (ISST) 2018. The BSB Rugby U18 team faced tough competition but won their first gold medal in four years!
BSB started the tournament on an extremely positive note, beating the American School of London 54-0. Despite the poor weather, the boys played some productive rugby, running in many tries. A special mention goes out to Joe who ran two great tries, including a magnificent try from 70 metres. Our second game was against the British School of Netherlands (BSN). Arguably our hardest game of the tournament.  BSN were excellent at the ruck, stealing the ball, which prevented BSB from building momentum. However, the BSB team remained patient and were rewarded when Adam and Robbie scored two tries, allowing BSB to beat BSN 12-0. The third game of the competition was against BSP. Unlike the first day, weather conditions had improved, allowing us to play more creatively. Jonny, Finlay and Adam scored tries. BSB won 15-0.
Our final game was against Cobham, who had won the tournament for the previous three years. BSB started the game in an impressive manner. Through tenacious defending, BSB prevented Cobham from scoring any points. Tancred scored an early try in the second half; however, Cobham dominated the game for quite some time, applying pressure, but in the end, BSB beat Cobham 21-0. Victory!
A special mention goes to the whole team who did not concede a single point throughout the tournament. We are very proud that BSB has won their first gold medal in a number of years, borne out by determination, passion and excellent teamwork.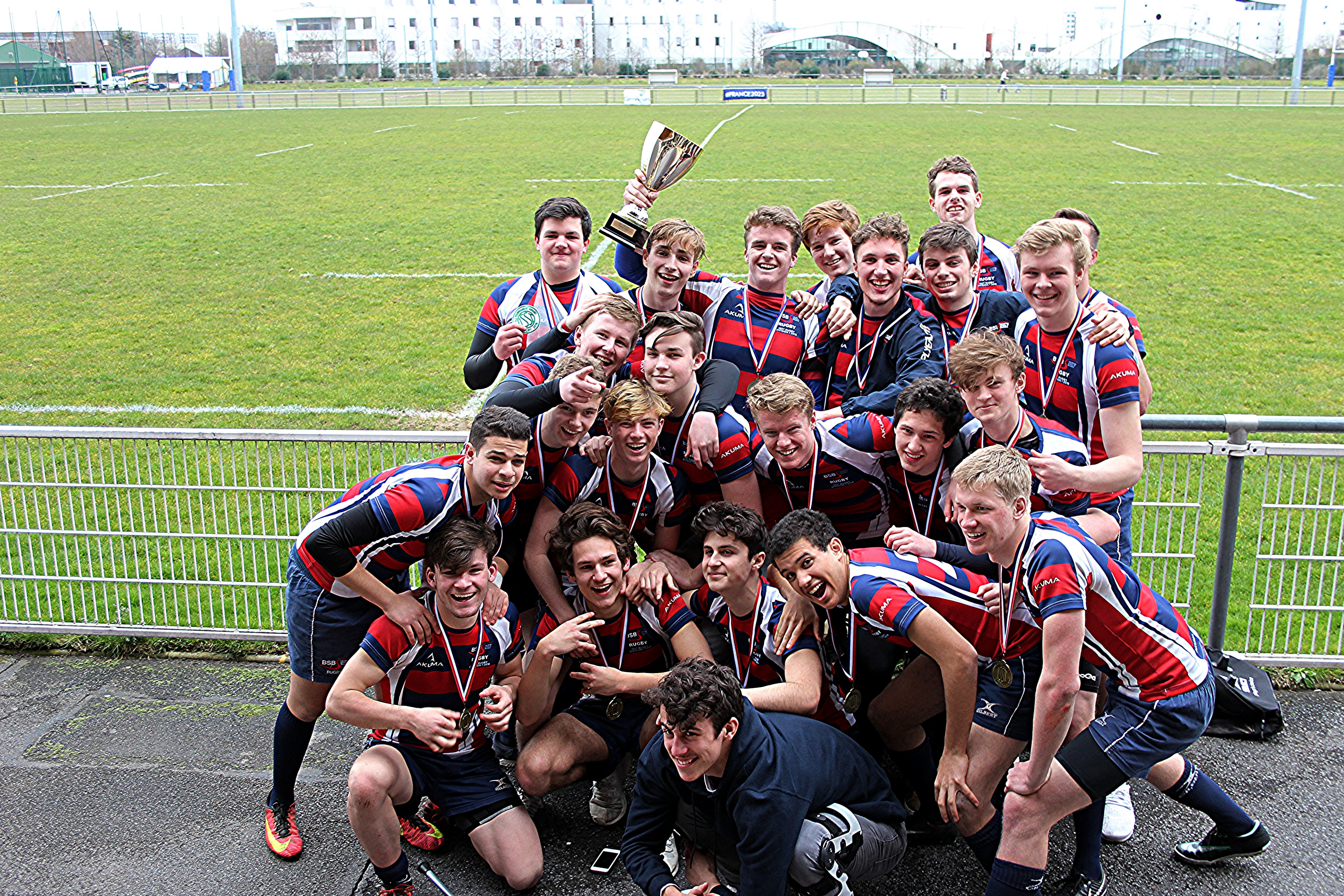 ---
Stay up-to-date with news and events at BSB via Instagram, Facebook, Twitter and LinkedIn.