News 5 October 2018
BSB is delighted to have shared its wonderful facilities with the local police cadets in Aalst.
When people ask how studying Drama can be useful in the real world, there are many examples to give! Last month, our A level and IB Drama students were lucky enough to explore one of those examples, as they provided role play characters for cadets training with Aalst police. This is a venture BSB and the police established two years ago and it has proved highly successful. Our students gain improvisation experience and the cadets gain the opportunity to practise their procedures through the medium of English. Both groups had a great morning with lively scenarios from lost passports to major crimes. By way of a thank you, our Primary students were treated to an impressive display from the police dog handlers in the afternoon. The energy, agility and intelligence of the dogs thrilled the excited crowd.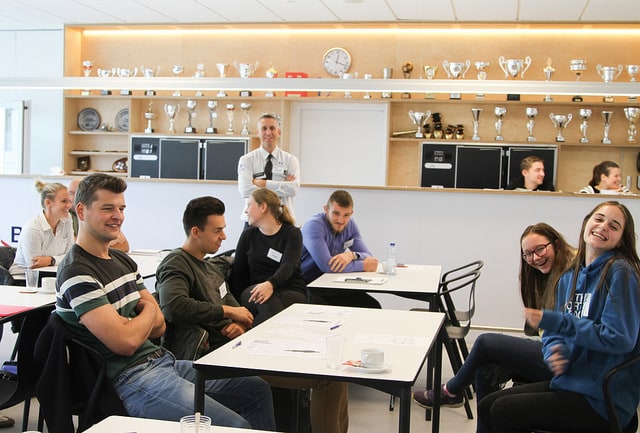 ---
Stay up-to-date with news and events at BSB via Instagram, Facebook, Twitter and LinkedIn.