News 11 December 2017
On Saturday 9 December at the BSB campus, both Special Olympians and BSB athletes joined forces for the first time to compete in a 'Play Unified' Swimming Gala.
Hundreds of swimmers, spectators and family members took part in the day organised by BSB students as part of their CAS (Creativity, Activity and Service) work. "It was a very special and important time in BSB's history," said Principal Melanie Warnes, as athletes not only came together to swim, but also to show off their dancing skills and listen to BSB's talented musicians. "This Play Unified event was a very significant day in the history of our school. BSB has enjoyed a 25-year relationship with Special Olympics Belgium, sharing the philosophy and the values of solidarity, respect and integration. This event took that relationship to a new level of inclusion."
Eddy Beckers Co-President of Special Olympics Belgium said, "This is a victory for inclusion, enabling the opportunity for Belgian Special Olympians with intellectual deficiencies to join BSB athletes and practice sports together using the sports facilities at the school." One of the Special Olympian swimming coaches called Tom said, "I am so proud of all the swimmers today. I think it is amazing not least of all because it was organised by the students themselves." Coach Micheline from Club t'Vosje added, "I would never have been here if these sixteen BSB students had not organised the event which is so impressive."
Summing up, Special Olympics Belgium volunteer Suzanne said "Thank you so much for the CAS Swimming Gala! Everyone enjoyed the event and admired the outcome. Congratulations once again to the students."
"The event was a huge success, enjoyed by all. I am so very proud of our students," said Principal Melanie Warnes.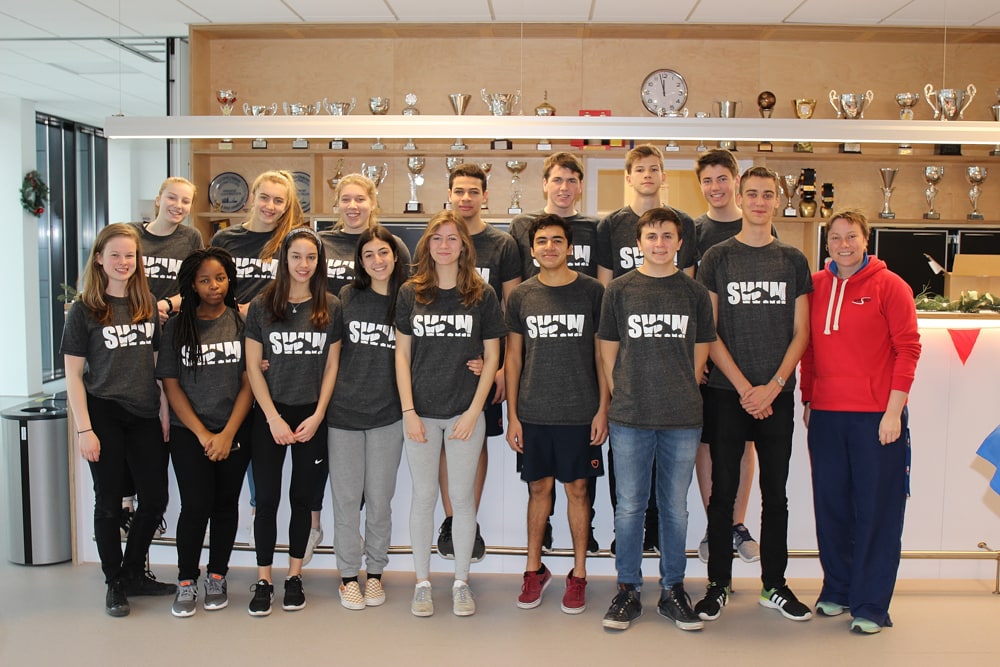 Pictured: BSB CAS student organisers with Sarah Jones, group coordinator and Secondary teacher.
---
Stay up-to-date with news and events at BSB via Instagram, Facebook, Twitter and LinkedIn.