News 23 April
Our School Presidents, Abi, David and Nicole, have now taken office at the beginning of the Summer Term. Eighteen Year 12 students applied and eight were shortlisted. They took part in a tough selection process with graciousness and enthusiasm and in true BSB fashion, supported one another throughout.
The candidates faced interviews from the Leadership Team and also presented to students and staff.
Gary, Vice Principal and Head of Secondary said: "Abi, David and Nicole will make a great team and have made an excellent start. Their roles include chairing the Student Council and the One World group; liaising and working alongside their Primary counterparts; speaking, and representing the school, on ceremonial occasions; representing the student body and working with staff to make BSB an even better place for all of us. I am really looking forward to working with them over the coming months."
Our Presidents added:
"By building on the foundations that the previous Presidents have left behind, I strongly believe my Co-Presidents and I will be able to implement successful and meaningful changes." (Abi)
"A main goal that I built my campaign around was the idea of increased accessibility of enrichment opportunities. For example, it is a personal priority of mine to explore the possibility that the Model United Nations (MUN) programme can be offered at a younger age than the current Year 12. We will work towards a more united BSB community". (David)
"I wanted to become President for our Primary and Secondary students, in particular those that lack the confidence to raise their voices." (Nicole)
We wish Nicole, Abi and David much success in their new roles.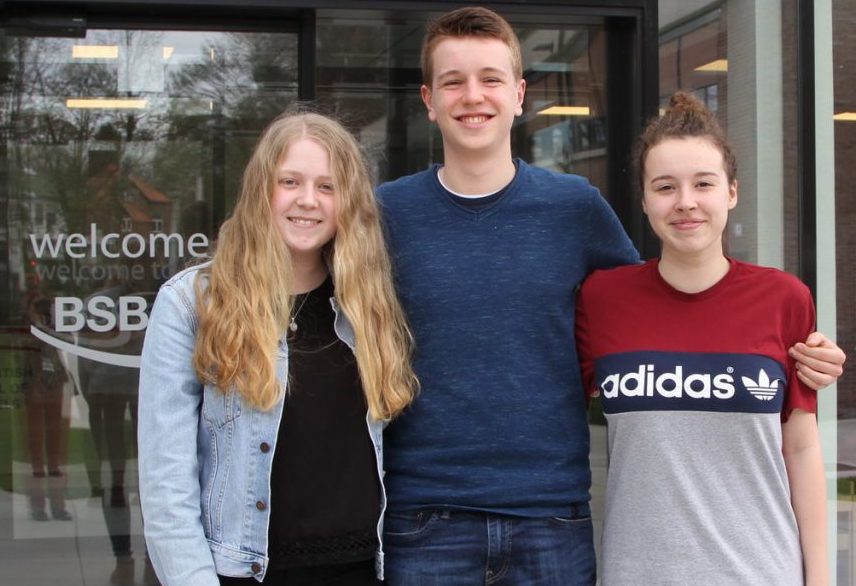 Pictured left to right: Abi, David and Nicole
---
Stay up-to-date with news and events at BSB via Instagram, Facebook, Twitter and LinkedIn