NEWS 4 JUNE 2018
Costa Award winner Frances Hardinge and many other inspirational authors and illustrators join BSB Book Week on 15-19 October 2018.
The Book Week theme for 2018 will be 'Monsters and Mortals', marking the 200 year anniversary of Mary Shelley's 'Frankenstein', first published in 1818. For five days the BSB campus is alive with events and activities centred around books, with visits from published authors and workshops with well-known illustrators, poetry slams, opportunities for dressing up as literary characters, all culminating in an evening of literary entertainment for the whole school community.
The aim is for Book Week to be a hands-on and practical experience for the students. Visiting authors work with students across both Primary and Secondary on various aspects of writing, illustrating and performing.
A whole host of top guests are coming to work with our students:
Costa Award winner Frances Hardinge
Shortlisted author Marcus Sedgwick of 'Saint Death Carnegie'
Prolific illustrator and author Shoo Rayner
Award winning author and black belt martial artist Chris Bradford, creator of the 'Young Samurai' and 'Bodyguard' series
Julia Wills, author of the 'Aries' series 'Fleeced' and 'Rampage'
Performance poet and Birmingham's former Poet Laureate, Richard Grant, aka The Dreadlock Alien
and many more… 
An exciting and inspirational week packed with learning opportunities at The British School of Brussels!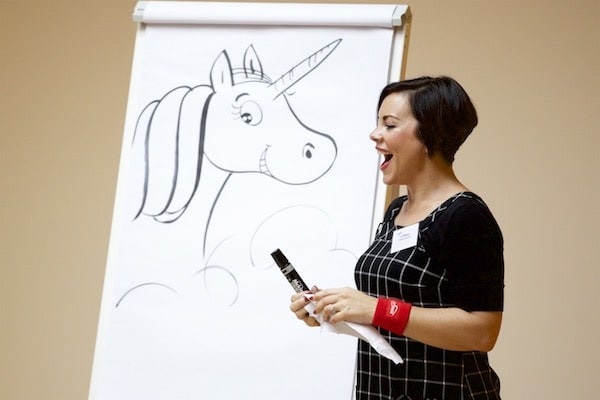 Pictured: Illustrator and author Liz Million at BSB, Book Week 2016
---
Stay up-to-date with news and events at BSB via Instagram, Facebook, Twitter and LinkedIn