The British School of Brussels (BSB) is opening the new decade marking its 50th anniversary, a milestone event in their decades-long commitment to providing students from all over the world with a world-class holistic education.
In its fifty years of experience in empowering students to reach their full potential, the school has grown exponentially, now teaching over 1,400 students from all corners of the world out of its lush campus in one of the Belgian capital's greenest corners.
"We are now teaching students from approximately 70 different nationalities from all over the world," Principal Melanie Warnes said, as she recounted the school's journey into becoming the leading, quality education provider at the heart of Europe that BSB is today.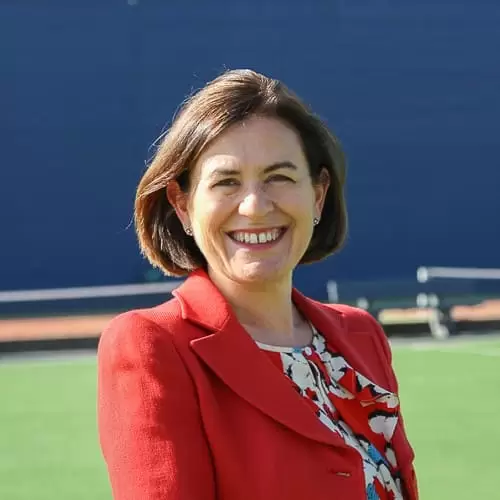 The best of both worlds
By combining the "best of British and international education" BSB has remained true to its mission of providing students with optimal guidance and an environment allowing them to fully develop, not only academically, but also as individuals in increasingly globalised societies.
BSB is the only school in Belgium offering students the chance to choose between three universally recognised pre-tertiary qualifications: the International Baccalaureate (IB) Diploma, A-Levels, and BTEC vocational courses, and it was also the first of its kind in the country to offer fully bilingual French and English classes to students from age 4.
Year in and year out, the school's track record of academic excellence is evident through its students' outstanding exam results, which have surpassed world averages for several years in a row.
That, however, is not our sole aim," Warnes said. "Something that has not changed since the foundation of the school is our commitment to positive relationships, student care and the importance we place on the happiness and wellbeing of our learning community. We have a strong-held commitment to balancing academic success with the social, emotional and interpersonal development of a child."
BSB believes that learning is a social enterprise and strives to provide students with numerous opportunities enabling and encouraging them to take up formal and informal leadership roles and to embrace inquiry-based learning capable of fostering better self-knowledge.
"What we concentrate on from a very young age is the development of knowledge and skills through social interactions. Learning only happens in an environment where children are curious, where they feel safe to ask questions and where making mistakes is an active and positive part of the learning process," Warnes said.
"To do so, we give students the freedom and the responsibility to take a leadership role in their own education and encourage them to engage purposefully and ethically within and beyond their communities," she added.
Examples of this active engagement range from a student-led initiative with the BSB's catering provider to reduce the use of single-use plastics to the organisation of an annual swim gala for the Special Olympics Belgium.
Keys to success: Honouring tradition and building bridges with the future
In 2019, the school was shortlisted for a prestigious international school award for its ethical approaches to education.
"It was wonderful for us to be shortlisted, and the reason for it is that we have always had a very clear set of values that run through every decision, large and small, made in the school."
While BSB's admission process is non-selective in terms of academic track-record or students' abilities, Warnes said that adherence to the school's guiding statements, values and ethos was a fundamental feature of the school's success.
"BSB has never been about fads and fashion. We have always had a very clear set of values and I think the reason families keep choosing us over other international schools is our commitment to those values. Our values are present not only in every policy decision but they are also brought to life and reinforced through excellent teaching and in every interaction children and teaching staff have with each other, every single day."
Taking advantage of its strategic location in the heart of Europe, BSB runs a number of programmes linking students to a myriad of organisations, initiatives and businesses.
BSB's Employee Engagement Programme and Career Roundtables initiative provide "meaningful face-to-face time between students and professionals" with their recurrent nature embedded throughout the curriculum allowing for the building of relationships and opening aspirational pathways for students' futures.
"It's all about providing students with an understanding of what is out there, and also about equipping them with the self-knowledge and confidence to help them make the choices that are the best for their future."
Looking ahead
As the school continues to grow and strides into the new decade Warnes said that the coming chapter would see the school further embrace their unique location to further develop outdoor learning opportunities.
"We have such wonderful spaces and we are very excited about using the outdoors for enhanced learning and skill-development – for example students can behave as real scientists by using the data that is right here in the natural world on the campus.
As 2020 kicks off, BSB looks into the future with optimism, building on decades of experience to continue providing high quality holistic education and fostering meaningful relationships within its international communities.
Read the original article The Brussels Times website.