Congratulations to all performers who took part in The British School of Brussels (BSB) Music Festival 2021! "It was fantastic to have students performing in the Brel Theatre again after so many events have had to be cancelled over the last year due to COVID-19 restrictions" said Christi-Ann, Head of the Arts and Director of Music. Everyone in the Music Department is very proud of all the students who participated.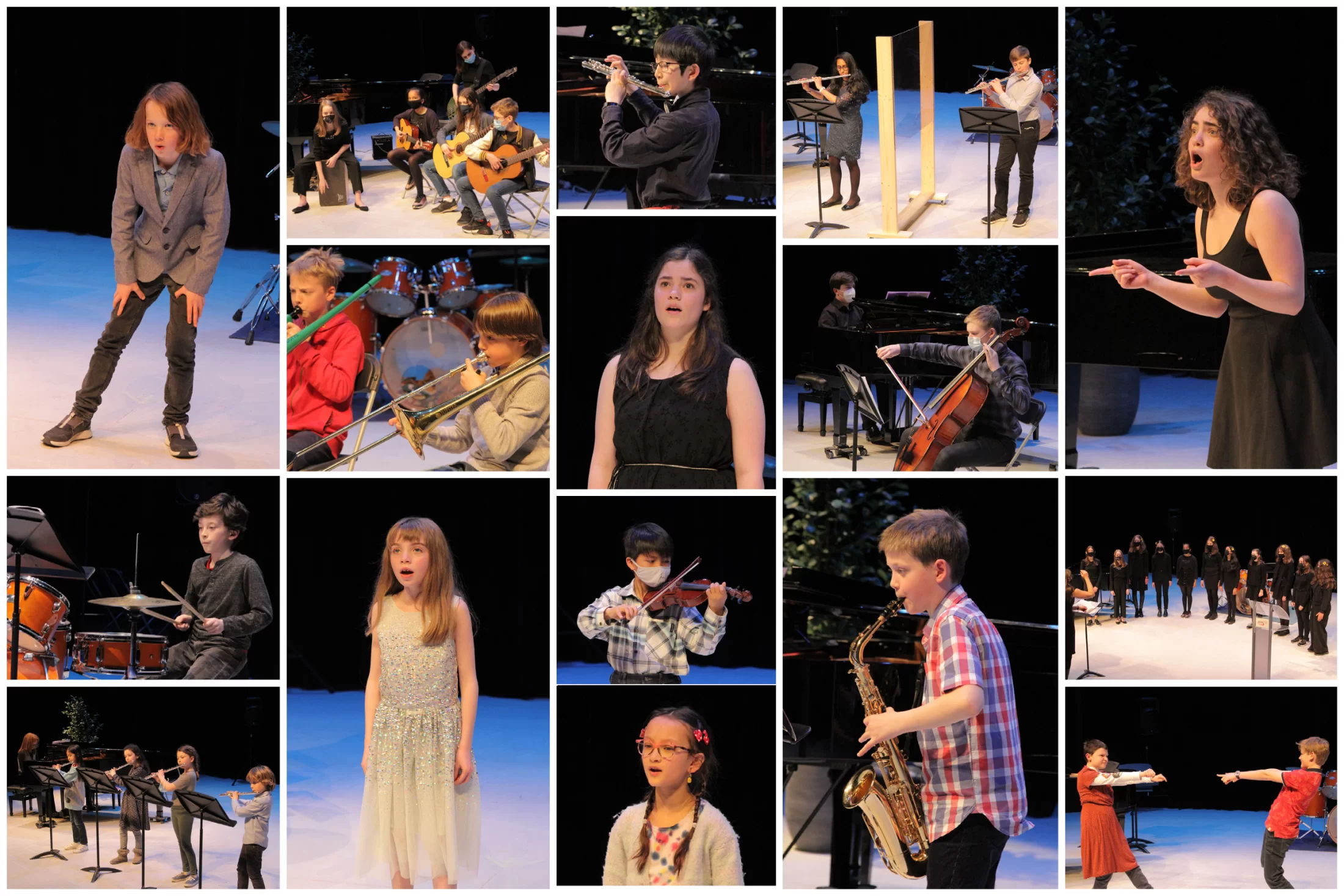 The visiting adjudicator, David Miller, listened to and gave feedback on a total of 170 student performances over the two days of adjudication sessions. The concert featured a variety of selected performances from BSB Primary and Secondary school students, including the three winners of the 'Best Performance' trophies.
The Music Festival at BSB, is not just about winning a trophy or getting chosen for the final concert, which only a small minority will achieve. It is about performing to a professional musician from outside of school, who is there to give some objective advice for improvement.
It takes a lot of courage to get up on stage and perform, also resilience to take on board any given constructive criticism and to act upon it. "I know that our students will rise to any challenge they have been set and keep working towards further improvement", said Christi-Ann.
"I would like to thank all the instrumental teachers for their incredible hard work in preparing the students for this event" said Christi-An, "and the parents for supporting their children in their music making, and most of all, the students for continuing to practise and being brave enough to get up on the stage. Well done!"