Croissants to go
Professional Learning (PL) days at BSB are an essential part of the school's culture of learning and continually improving practice. In normal times, the campus would be alive with the buzz of staff catching up over a morning croissant, moving from classroom to classroom to hear different presentations, take part in debates or hear updates on various research projects.
For obvious reasons, our Autumn PL days 2020 looked a little different this year: the croissants came in grab and go bags; the classrooms remained socially distanced; and seminars were attended online. But for all that, the sense of coming together to sharpen practice and reimagine what learning at BSB can look like remained undiminished.
Students at the heart
Appropriately enough for days focused on the experience and learning of students, the opening video for all staff featured BSB students of all ages sharing their experiences at the school, interviewed by our very own Principal, Melanie Warnes, moonlighting as a roving reporter. As the day continued, students continued to drive the agenda. Groups of teaching staff were asked to imagine a child leaving BSB and to think about what, aside from subject knowledge, they would want that child to have gained from their time with us. Staff on the operational side worked together to answer a related question: what difference can each member of staff make to a student's experience at BSB? These discussions proved hugely helpful, with the teams collectively generating a plethora of insights and ideas.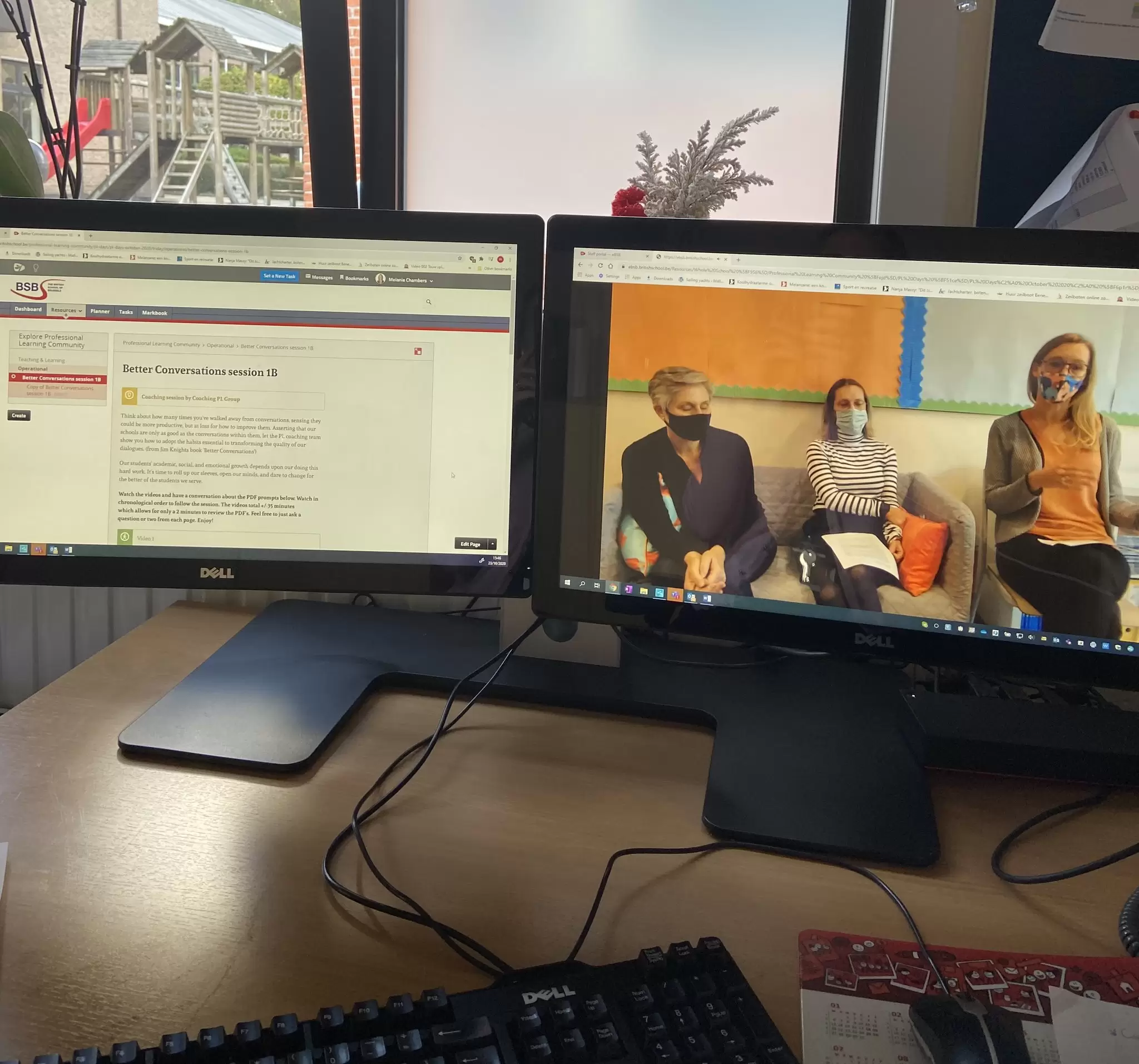 Back from the Future
The second day focused more closely on curriculum. David Leat, Professor of Curriculum Innovation at Newcastle University, led an engaging session on enlarging and reimagining the possibilities offered by education. His presentation Curriculum Matters – Educating Workers, Citizens, Voters and Friends of the Future challenged teachers, subject heads and school leadership to work backwards from the future in planning our curriculum, taking as a starting point an expansive view of the society that current students will one day inhabit. This approach is very much in tune with the aim of BSB to be an educational force for good, distilled in our Guiding Statements.
Learning around the Edges
In addition to these key seminars and meetings, each department had time to come together to hone their practice and share ideas. Afternoons were given over to the autonomous professional learning that is a key part of BSB's continual development programme: a wide array of physical and online professional development materials were made available for each staff member to pursue the areas of learning most relevant to their own progress. Finally, a two-hour flexible session was more than a chance to grab a sandwich – staff at the school had a huge range of opportunities to make the most of the PL days. Some took the opportunity to find a quiet space and read or reflect on learning. Others engaged in well-being activities, from painting in the Swoosh Lounge, to taking a walk around the beautiful Tervuren park, to trying out our brand-new bouldering wall.
Professional Learning never stops
Professional Learning at BSB is key to our continued pursuit of excellence. Our latest PL days exemplified our belief that within BSB we have the knowledge, skills and understanding to create the best solutions. The great array of colleague-led groups, department sessions and activities that took place are testimony to a highly engaged staff who are willing and able to learn from each other. In addition, of course, we are hugely grateful to critical friends from outside the school who can help us reflect on our approach.
Do take a look at our website if you are interested in finding out more about our school and its philosophy. If are interested in pursuing a career with us and perhaps joining us for our next PL days, you can find the latest opportunities here.