NEWS 24 MAY 2018
As BSB continues in its quest to become a beacon for sport we have pioneered a new role, Leader of Physical Literacy to maximise sporting opportunities for all students, to ensure fitness stays with them for life.
Caron Davies, one of BSB's most experienced and respected PE practitioners, has been appointed to this new role, and he is passionate about making every child physically literate. Caron says: "Enhanced physical literacy promotes heightened engagement in learning, which in turn enables the young person to achieve better outcomes. The IT revolution and especially on-line socialising, has led to a significant decrease in active recreation. How can we make sure that our children have a more positive experience during PE? The task of trying to operationalise physical literacy is not going to be straightforward. However, by unpacking the theory, I hope to make sense and provide clear recommendations for practice, including pedagogy, assessment and curricula. The clock is ticking. We want every child to be happy, healthy and confident, both now and in the future. With the right skills, confidence and motivation to be physically active, the chances are far greater, and this is the aim of this ground-breaking programme."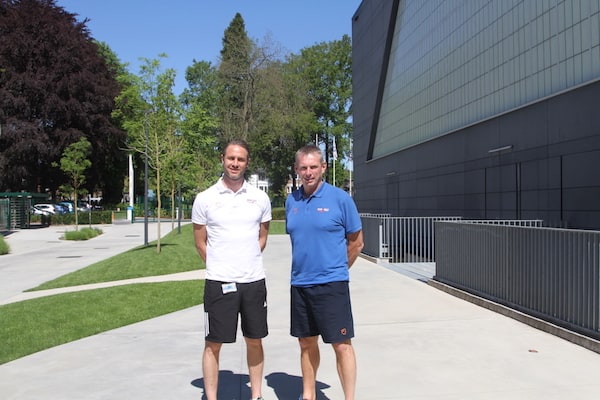 Pictured left to right: Tristian and Caron
---
Stay up-to-date with news and events at BSB via Instagram, Facebook, Twitter and LinkedIn.