We are extremely proud to share this incredibly special story with you; one of solidarity, care, and determination.
A school bus that was bought with the money raised by two students from The British School of Brussels (BSB) and four others from schools around Belgium arrived at its destination in Bodhanivka, a suburb of Kyiv, the capital of Ukraine, on 27 November and was presented to a crowd of excited and smiling children the following day.
BSB students Charlie and Diego have worked tirelessly with their colleagues on the fundraising project to raise enough money to buy a replacement bus after seeing the horrific images from Bodhanivka which showed the charred remains of the local school and its bus after they had been destroyed by shelling in March.
Access to school seemed impossible
Before its destruction, the school in Bodhanivka catered for 450 students and 50 kindergarteners. The many children who travelled on the school bus suddenly found it impossible to go to school. With little possibility of building a new school in the short-term, Charlie and Diego joined with the four other students to devise a way to help the Bodhanivka children continue their education elsewhere.
The brothers and their co-fundraisers met with representatives at the Embassy of Ukraine in September and learned that the students of Bohdanivka could return to school if they had access to a school bus. The bus could take the children to schools in neighbouring villages which were not destroyed: Velyka Dymerka (5km), Rudnya (14km) and Tarasivka (15 km).
Together, the students raised a phenomenal €50,000 to purchase a school bus which will allow the Ukrainian children to return to school.
Many of those children were there to welcome their new bus with beaming faces and loud cheers as it arrived in Bodhanivka on 28 November. In a time of great hardship and uncertainty, the bus is a symbol of hope that life can go on and the children can return to a semblance of normality, despite the conflict raging in parts of their country.
The bus was decorated inside with red, black, and yellow bunting and each seat was occupied by a cuddly toy. The happy children swarmed aboard, hugging their new fluffy friends, and marvelling at their new vehicle before enjoying some Belgian biscuits, huddled together in the warm bus, away from the deepening snow outside.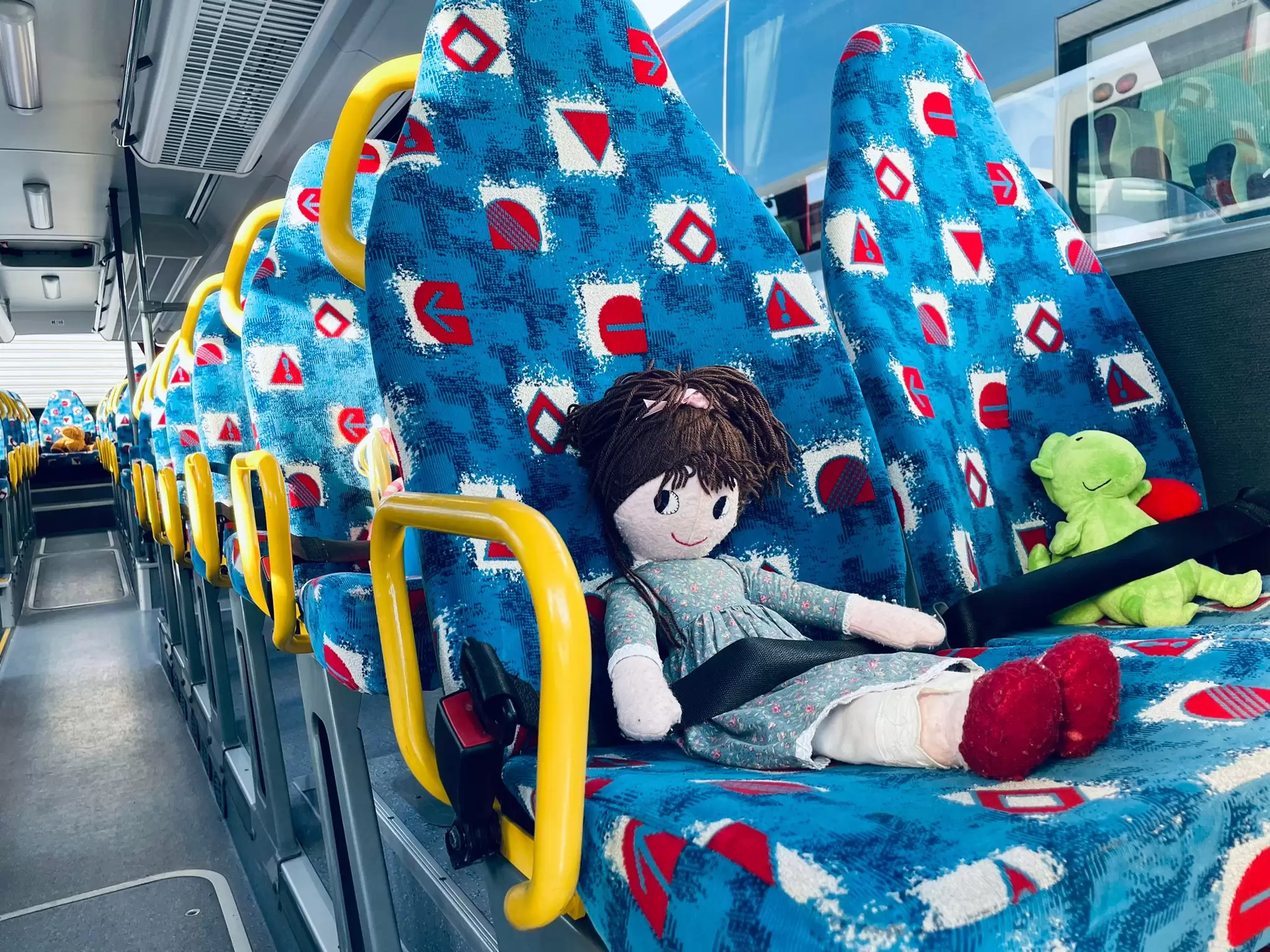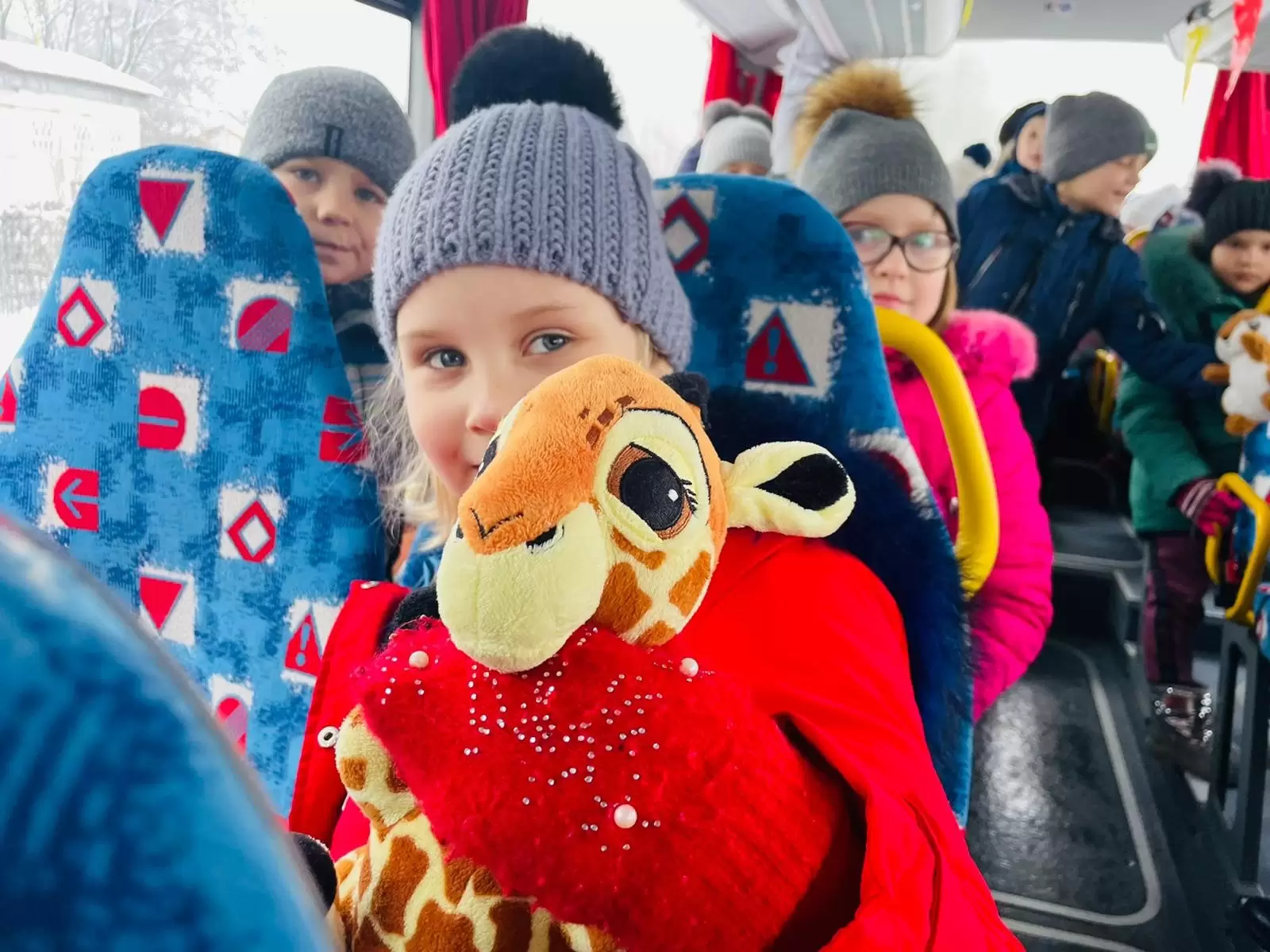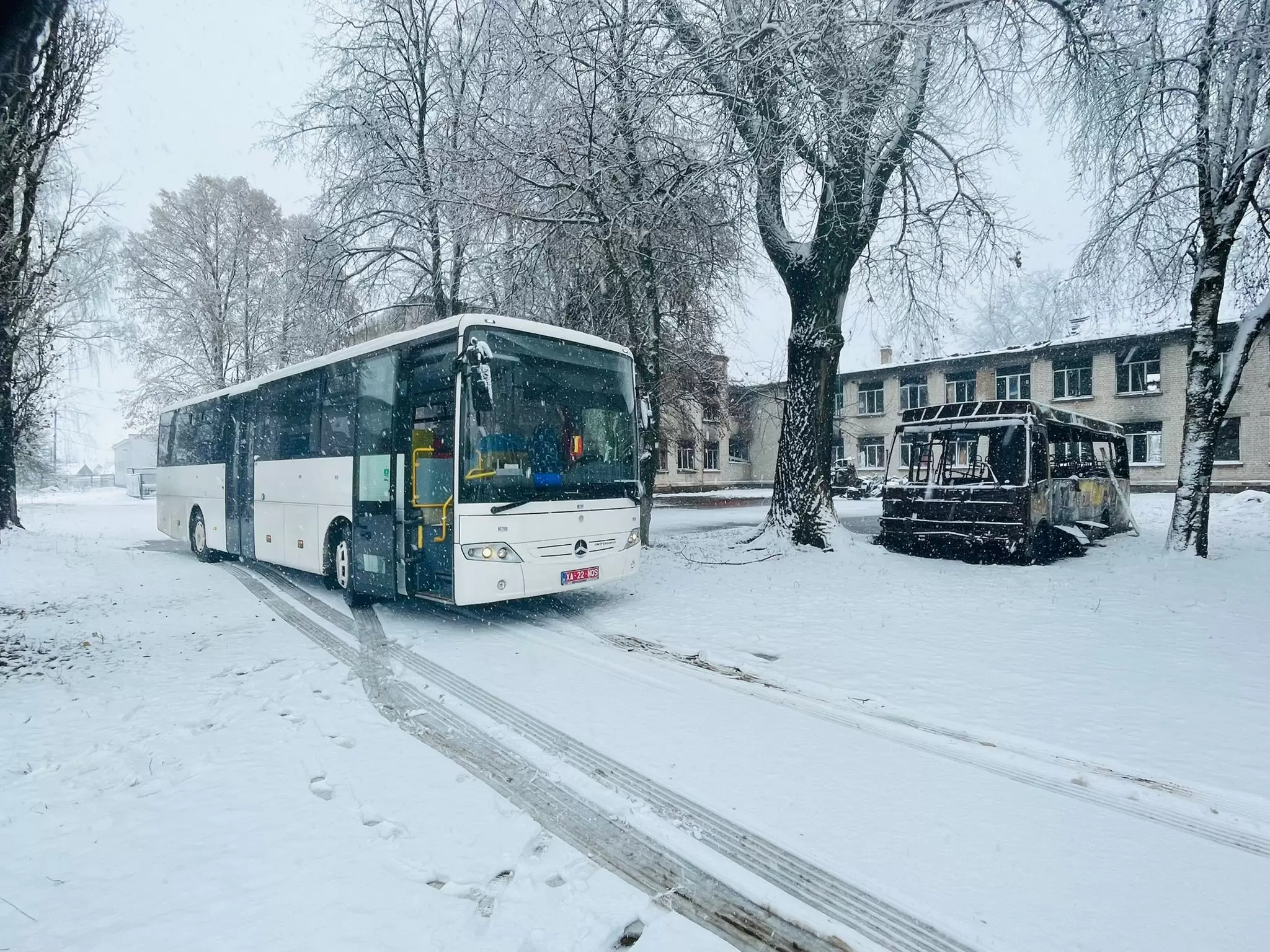 "We all felt that we had to do something"
"We are the 'Covid Generation,' so we know what it is to be confined and isolated to do home schooling," BSB students Diego and Charlie said in a joint statement. "But children need to go to school in-person for their education and emotional and mental wellbeing. Especially those facing the anguish of war,"
"We were deeply shocked to see the pictures and videos of the destroyed school and school buses," they added. "We are teenagers. We go to school every day by public transportation, by car, by school bus, by bike or walking…but at least we have a way to get there. We all felt that we had to do something. We had to find time in our busy lives to help these students in need. So, we decided to raise money and buy a second-hand school bus. "
Standing together as a force for good
"We are so proud of Charlie and Diego's humanitarian efforts and their sheer determination to raise such a substantial amount of money for students and their learning," said BSB Principal Melanie Warnes.
We are all incredibly proud of these inspiring young adults and our BSB community, who have stood together in support of children getting to and from school safely.
The boys pass on their thanks for the generous support of an initiative that has involved our leadership team, staff and students, and our parent association all coming together as a force for good.
For more information about the project and how you can get involved, visit the project's website.