Tapestry magazine was created in 2010 and celebrates each academic year with stories and successes of its students, staff and alumni. BSB was opened in 1970 by The Duke of Edinburgh, and the latest issue of the magazine celebrated BSB's 50th anniversary. As such the contents reflected and captured 50 years of the school for each decade.
Naturally the first decade featured the Duke of Edinburgh officially opening the school, reminding readers of his visit with appropriate black and white photographs.  The Duke of Edinburgh returned for a second visit in 1976 to open the then new gymnasium.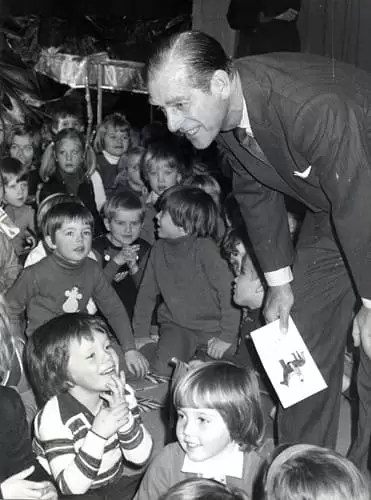 A copy of the magazine was sent to His Majesty and BSB Principal Melanie Warnes received a response recently congratulating her and the school of its continued success.
"Your kindness in taking the time and trouble to write is much appreciated, and your letter and the magazine 'Tapestry' were both read with interest.  It is very good to see how the School has developed over the last half century, and affection in which it is held. Hopefully the 50 trees to be planted across the campus, to mark the anniversary will flourish as well.  This letter comes with Prince Philip's warm good wishes to you and all current and former staff and pupils of the British School of Brussels, for continued success."
"What a treat to receive such a letter that acknowledges our landmark 50 years in education and gives encouragement and inspiration to our school community" said Melanie.