A unique voice for every child
At BSB's Primary School, the development of the whole child is at the heart of our education programme. Learning in our Primary School is about developing personal, emotional and social skills as well as being an intellectual process.
Our Primary curriculum is available to children from ages one to 11. This is British-based and uniquely adapted to the needs of our international and multicultural student body. Every Year Group from Reception (ages 4-5) has a French/English bilingual class in which children follow the same curriculum as their peers in the English section but with all subjects taught in both languages.
We are proud to say that our Primary School has the warm atmosphere of a small school with the resources of a large school. The Early Childhood Centre (ages 1-3), Lower Primary School (ages 3-7) and Upper Primary School (ages 7-11) each have their own dedicated facilities. Of course, Primary students also benefit from whole school facilities like the new Jacques Rogge Sports Centre and swimming pool, science labs, art studio and theatre.
Neil Ringrose
Vice-Principal & Head of Primary School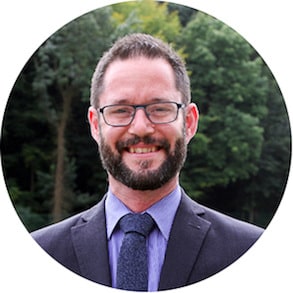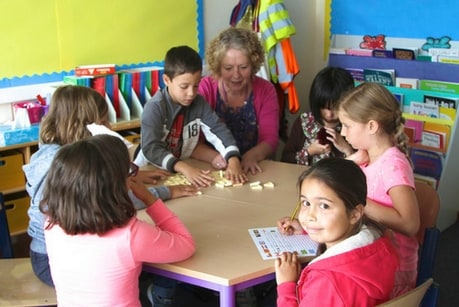 Inside the classroom
Our experienced, well-qualified and dedicated staff nurture and guide our children to think, from the earliest ages, about what sort of contribution they will make to the world, encouraging the development of internationally-minded, compassionate and responsible young people.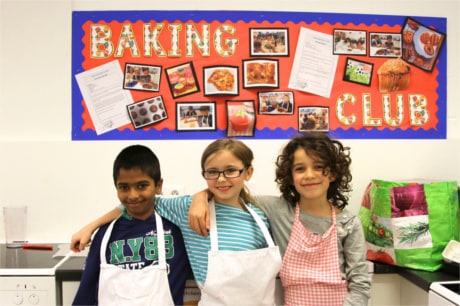 Outside the classroom
At BSB, a wide range of Enrichment activities and school trips are offered to take learning beyond the classroom and to enhance the educational experience. Our diverse programme offers something for everyone, encouraging children to find their own passion.
Integrated Learning Themes
Teachers plan six different 'Integrated Learning Themes' per year. These are cross-curricular 'topics'; there is no fragmentation of separate subjects which in turn provides a more meaningful context for learning.
Themes are based on key concepts and central ideas which draw on the children's experiences making internationalism and cultural inclusivity implicit. Students are taught to use critical and creative thinking skills across the curriculum.
The aim of organising the curriculum through themes is for BSB students to be articulate, engaged and enthusiastic about their learning and see the 'big picture', approaching topics from multiple perspectives and making connections between subjects.
Quick facts
French-English Bilingual classes from age 4

Our French-English Bilingual programme is on offer for ages 4-14.

7 annual productions

Children from Kindergarten to Year 6 perform in a play on stage in our Brel Theatre.

4 residential trips

Exciting trips away from home for Years 3-6 reinforce learning and develop social skills and teamwork.

1 swimming pool

Our new pool has a movable floor. The depth is adjusted to suit the ability of the children using it.
Welcome to our Primary School
Explore our Primary School